November 28th, 2018
What Candidates Want In a Tight Job Market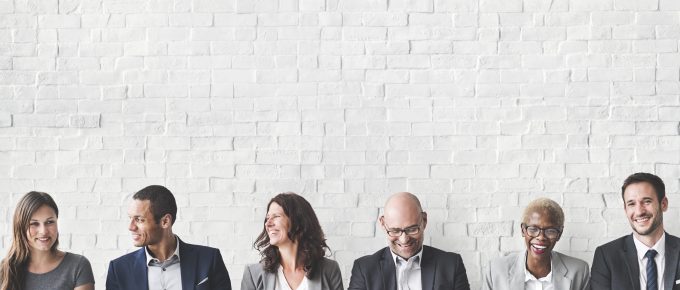 Employers are experiencing one of the tightest labor markets in years. With an unemployment rate below 4%, they will need to entice job candidates with the right incentives. Or find themselves losing the best people to the competition.
What is most attractive to candidates right now? Try putting a dollar sign at the top of any recruitment list. A recent Glassdoor survey finds that 67% of job seekers focus on salary when researching job ads, while 63% look at benefits.
"Paying people more needs to be a starting point," says Jed Kolko, Indeed's chief economist.
BLOG | In a tight labor market, it's important to understand what candidates want. How can you attract, and retain, top talent? via @ajilon: https://ajilon.co/2MB9aEk

Click to tweet
Salary is King
The Ajilon 2019 Salary Guide finds that compensation is climbing for both hourly and salaried workers, and some of those with the most in-demand skills – such as in tech – will command even greater paychecks. While salary budgets have ticked up about 3%, there are some positions that will see pay hikes up to 7%.
As employers begin the hiring process for various positions, they need to be aware that online data makes it easier than ever for anyone to access current salary information, finds an ADP report. Still, that online information may not always account for regional differences – an issue addressed in Ajilon's salary guide. For example, the guide shows how an administrative assistant has an average base salary of $42,428. But using a variance for the San Diego job market, that salary would actually be $46,543.
"Job seekers crave transparency on pay, not only to make an initial judgement about whether to consider applying for a job, but also to assess if an employer holds long term potential for them," says Julie Coucoules, Glassdoor's Global Head of Talent Acquisition.
At the same time, employers are finding other ways to attract key talent, such as:
Work-life balance.
Flexible work policies have been introduced by 75% of companies worldwide, such as working remotely or providing varied hours. "Companies across all sizes and industries recognize it as a top perk for employees, as well as the bottom-line benefits for them," says Sara Sutton, founder and CEO of FlexJobs.
Community involvement.
A Deloitte survey finds that letting employees volunteer helps morale and nearly two-thirds of Generation Y say they prefer employers that let them volunteer their skills. Another survey sponsored by The Case Foundation finds that 55% of Millennials were influenced to accept a job based on that company's involvement with causes.
Benefits.
The number of employers offering health insurance has increased for the first time since 2008, finds Employee Benefit Research Institute research. Nearly 47% of companies offer health insurance. A tick up from 45.3% in 2016 – a boost attributed to workers seeking jobs with health insurance. Some of the most common benefits, according to SHRM, are parental leave, wellness benefits and goodies like free snacks or coffee. At the same time, employers also are looking for benefits that can attract workers in different ways. For example, the Walt Disney Co. offers full tuition for hourly workers, whether it's for high school, college or to learn a new skill. Wal-Mart and Discover offer similar benefits. Other benefits being offered by employers include resources to help workers deal with grief and a pet-leave policy.
"The market is competitive, and companies aren't messing around," says Jobvite Director of Marketing Ronen Shetelboim. "They're giving out the best offer possible, and quickly—often before the candidate even leaves the office."