March 29th, 2016
What does Apple's CareKit mean for non-clinical healthcare?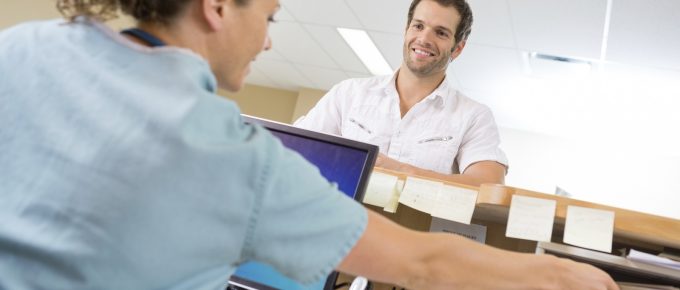 Apple envisions the iPhone as the connected device that people will rely on to manage their medical conditions. Accordingly, by April's end, the company plans to fully release CareKit, a framework for development of open-source apps to help patients track care plans and monitor symptoms and medications.
"We believe that giving individuals the tools to understand what is happening with their health is incredibly powerful, and apps using CareKit make this a reality by empowering people to take a more active role in their care," said Jeff Williams, Apple's chief operating officer.
Apple has already designed the framework's first four modules to enable specialized app build-out by developers:
– Care Card allows people to check off action items such as taking medications or completing physical therapy exercises.
– Symptom and Measurement Tracker lets users record symptoms and current status (e.g., body temperature, level of pain/fatigue, range of motion).
– Insight Dashboard shows how treatments are working by mapping symptoms against action items in the Care Card.
– Connect shares health information with doctors, care teams or family members.
What does #Apple's #CareKit mean for non-clinical #healthcare? An analysis on our blog: ajilon.co/1MQoMc2

Click to tweet
CareKit in action
Research facilities at University of Rochester Medical Center, University of California – San Francisco, Johns Hopkins and Stanford Medicine have begun using the first CareKit-derived app for individuals with Parkinson's disease, reports Macworld.
Among other early CareKit adopters, Texas Medical Center is working on a post-surgical care app that monitors pain levels, temperature, range of mobility and medications, while Beth Israel Deaconess Medical Center is designing a chronic disease management app that provides a personalized view of treatment response and progress over time.
Additional apps are on the way in areas such as glucose monitoring for patients with diabetes; medication assessment for people taking antidepressants; and health guidelines for women progressing through stages of pregnancy.
CareKit's rollout follows a pattern established a year ago, when Apple introduced a similar open-source software framework called ResearchKit, which leverages the iPhone as a tool to gather data for medical research. Within a few weeks of ResearchKit's debut, apps designed for asthma, breast cancer, cardiovascular disease, diabetes and Parkinson's disease had enrolled more than 60,000 iPhone users in studies.
The pace and scale of ResearchKit in producing medical insights and discoveries inspired Apple to widen the scope from medical research to personal care through the introduction of CareKit, according to the company.
"People are using apps to learn about themselves in a way that they couldn't before to create a better life in terms of their own health," commented Divya Nag, a member of the Apple project team.
The right staff is a necessity
This is a welcome game changer, but will require employers and employees to adapt. As more CareKit and ResearchKit apps become available, healthcare organizations must know how to handle data and associated processes dedicated to patient care and research opportunities. Finding the right, and often tech savvy, non-clinical healthcare talent to carry out those tasks will be a priority among institutions competing on the basis of company culture, employee benefits and salary package.
Find the right staff members by using the Ajilon Salary Guide, which provides local pay information as well as new job descriptions and market development insights. Get your free copy here.