February 18th, 2016
Using Onboarding to Impress New Hires Now and Retain Them Later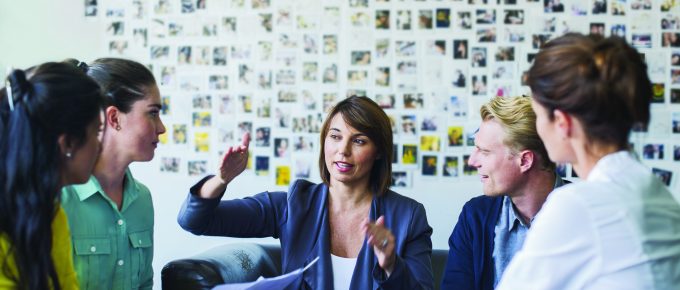 U.S. companies are more willing to invest in their manpower and resources, employment growth is consistent, and the unemployment rate recently dropped to 4.9%—below the magical 5.0% mark for the first time in eight years. These are all signs that America's economy is moving forward, slowly but surely. As a result of this, we're in a candidate-driven market, one in which candidates are becoming more selective with their careers. They're tempted to use their leverage to browse job openings and snatch up better opportunities.
Hiring managers – your jobs just got a bit tougher.
When your best job candidates—and current employees—likely have other opportunities, you must provide them what they desire without compromising your own budget and/or resources. This means offering, at minimum, competitive salaries, the right benefits, proper training, opportunities to learn and more. And this is assuming these individuals match your unique culture.
Does your onboarding strategy impress new hires - or scare them away? Tips for a better plan on the @ajilon blog:bit.ly/1RatUeO

Click to tweet
Let's focus on new hires for a moment. There's one critical juncture, right off the bat, when it's imperative you provide them exactly what they need, so that they become your best employees.
The onboarding process.
Onboarding helps new team members feel welcome, acclimate quickly to company culture, and be prepared to handle the responsibilities of their roles. If executed poorly, onboarding (or a lack of onboarding) alienates new team members, making it more likely that they will consider other career opportunities before giving your team and company a fair chance.
One way or another, onboarding sets the tone for the future prospects of your new hires, so get it right!
Here are a few tips to make your onboarding strategy right:
1. Establish a mentorship program.
Establishing a buddy system can pay major dividends. Yes, this sounds elementary—and is actually used in elementary schools—but don't roll your eyes. It works in the business world, too. Pair your new hire with a more established team member. Chances are, your new employee will appreciate having a go-to person for questions and tips, and the slightly less overwhelming chance to learn from someone who is not their boss. It'll make them feel more comfortable and help them get to know how the company's operations and culture. And it could forge new friendships.
2. Offer development opportunities.
Establish development plans for your new hires, both in the short- and long-term. Identify the skills and competencies needed to succeed in their roles, and make them fully aware of what they need to learn at different points in time. Set up a schedule for internal trainings and external conferences, seminars and webinars. This shows them that you're invested in them and could lead to reciprocity in the form of valuable long-term employees.
3. Provide early feedback—and get feedback of your own.
Don't wait until the 90-day mark to give your new team members feedback. Have a weekly check-in with them—a 30-minute chat will do—to let them know how they're doing and what you expect. Assuming you're still confident in your new hires, touch on a few positive observations that give them a boost of confidence and 1-2 constructive observations that motivate them to grow. Additionally, use this time to receive feedback of your own… make it a two-way street. Ask them open-ended and specific questions about your onboarding process so that you can enhance it in the future.