August 12th, 2020
Top 3 Trends for Attracting Gen Z Talent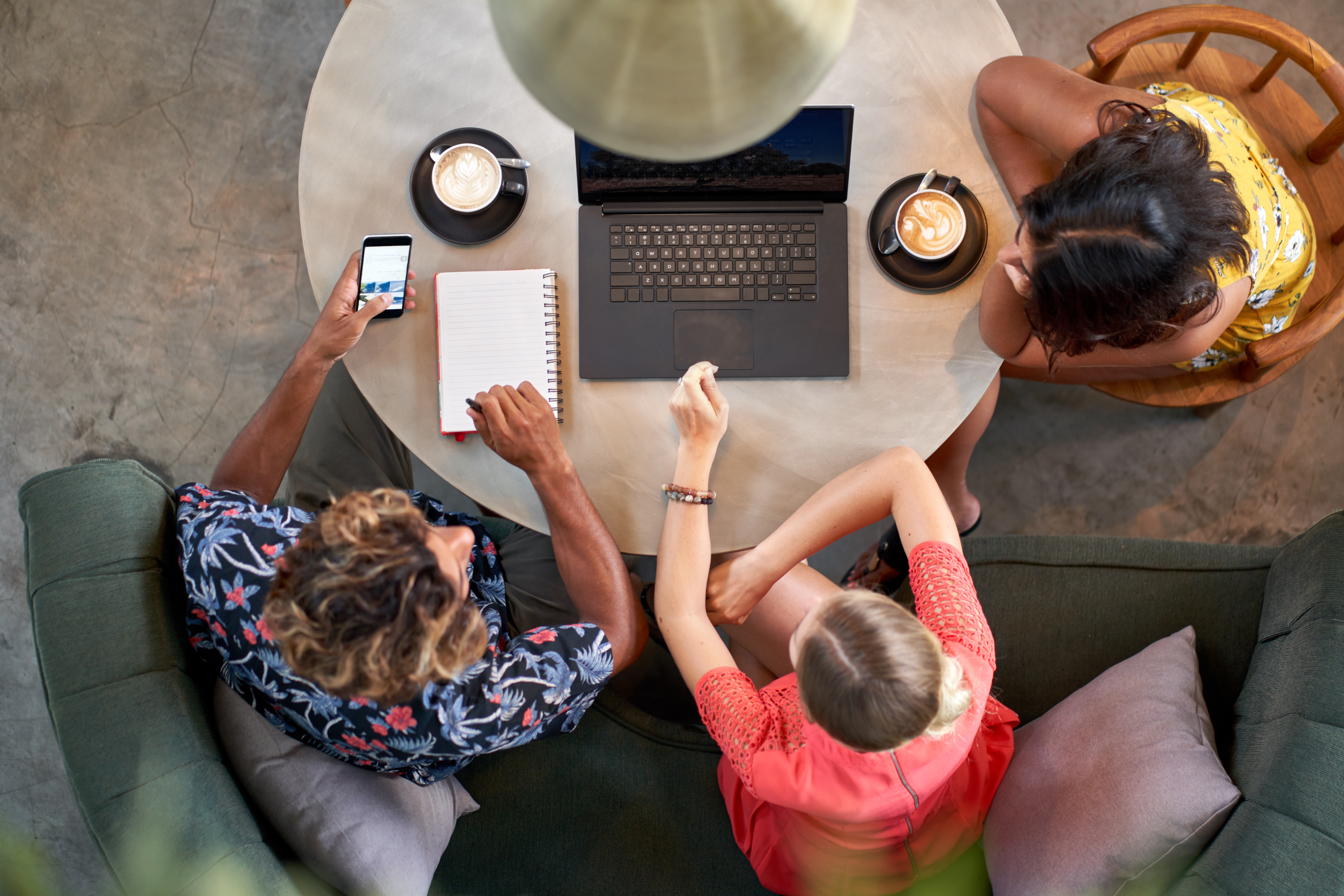 Long gone are the days when you could place an ad in the local newspaper and watch job applications fly through the door. In the world of TikTok and Snapchat, it may seem hard to stay up-to-date with the latest trends driving the interest of Gen Z (born between 1995-2010). But these aren't trends employers can ignore – a recent study reveals Gen Z has outnumbered millennials, and will soon make up over a third of the workforce worldwide. Here are three trends driving Gen Z job seekers, and some ideas on how you can attract new-era talent:
1. There's More to It Than Money
For Gen Z, it's all about experience. For the under 25 crowd, it isn't unrealistic to be thinking about holding 10-15 different jobs throughout their career. Instead of being considered a "career hopper," workers are increasingly expecting their employers to understand the perspective of jobs serving as a stepping stone. Google and Goldman Sachs often aren't glorified by college students only for the pay, but also the doors they could open for future job opportunities. Younger people increasingly feel as though their education alone isn't enough to get them a job, they need valuable resume-boosting experience as well.
In order to take advantage of this, employers should convey the valuable work experience a candidate may receive through the position and the uniqueness of the opportunity in preparing them for their future. The idea of an employer invested in talent development and building an experience that candidates can 'brag' about on their resume is a resounding "yes" from the Gen Z audience. In practice, this may mean leveraging data analytics to speak to the long-term professional interests of an individual, and contextualizing the position as an opportunity for them to gain experience along their unique career trajectory.
2. It's an Information Economy
While it's (almost) all fun and games on platforms like TikTok, Gen Z is increasingly recognizing the power of social media platforms in landing them their next job opportunity. Over the past several months, the #jobtips career-related hashtag on TikTok has absolutely blown up, generating over 2 billion views.
With so much digital information competing for the attention of Gen Z, sometimes employers have to give-a-little to get-a-little. Employers should make an effort to creatively meet Gen Z on their platforms and provide useful information, whether it be to share job application tips or a walk-through of how to craft a resume. As long as it truly is useful information, a crafty hack, or a streamlined approach to an opportunity, social media continues to remain a strong platform to attract Gen Z.
3. Less Human Interaction… But Not for the Reason You May Think
With digital nativeness flowing through Gen Z's veins, there's a certain turn-off that comes with seeing a company have a terrible online application process or a digital presence that's difficult to use. In fact, the application process is often used as a proxy to test how tech-adept an organization itself may be – something that is top-of-mind for much of Gen Z.
Because of this, a streamlined or automated process of resume screening, preliminary questions, and robo-interviews are likely to showcase the tech-centered approach of your organization, all while speeding up the process and ultimately saving hiring managers time. This allows employers to focus more of their attention on other aspects of the process that require more personalized interactions and communication with a human. A win-win in our book.
Don't Be Afraid to Experiment
Regardless of the new approach you take towards attracting talent, don't let your fears hold you back. The emergence of data analytics and powerful artificial intelligence models are allowing organizations to constantly evaluate and rethink their outreach strategies. Adopting technology and consulting with the next generation of candidates entering the workplace is essential to succeed in this increasingly digital economy.