May 17th, 2016
Taking a Fresh Look at Your Performance Review Process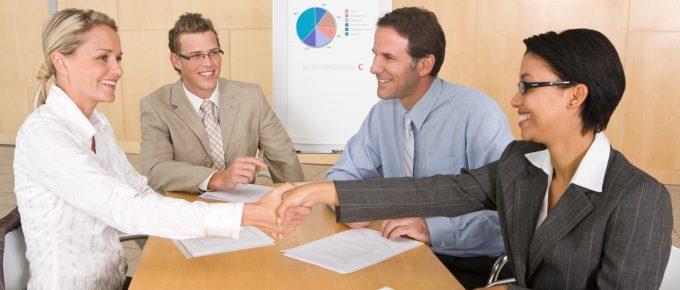 Times have changed, and the way we work has changed. But for many organizations, the performance review hasn't changed. Now's the time to alter your review process to retain top talent and meet goals. 
In today's business environment, most work is team-based, while performance reviews remain focused on individuals. Organizations that want to create a high-performance culture and develop the next generation of leaders should rethink their review process. They should ensure their reviews have a direct correlation to company objectives and provide coaching and mentoring.
Here are four fundamental guidelines we believe your organization can benefit from when revamping your review process.
Create a cultural shift.
The objective of creating a cultural shift is to help managers understand how to leverage reviews to boost performance. Reviews can help organizations identify their next crop of leaders, areas where employees need extra support or training, and where management itself needs to assess its strategies. This shift is only possible when there is continuous, candid feedback and meaningful analysis of reviews. Management teams need to be part of this dialogue and engage throughout the process.
It's that time of year! Could your #performancereview process use a revamp? http://bit.ly/1UEJDGA

Click to tweet
Train your managers.
In some organizations, people often climb the ladder because they are good at what they do—not necessarily because they are good managers. Since performance reviews are an important element of talent management, companies should take a look at how they guide and train managers on providing feedback. Do your managers understand how performance reviews are tied to company objectives? Are they clear about how to consider team dynamics vs. individual performance? Is there consistency across the organization on how reviews are conducted, reported, tracked, and used to make decisions on promotions and salary increases? These are some key questions a training program can help your organization and managers address ahead of time.
Better align strategic business objectives to performance goals.
A key element to more effective performance reviews is tying them to business objectives. Reviews tend to focus mainly on individual performance and then explore broad questions like, "Does this person embody our organization's ethics and values?" If you set goals in the context of business objectives, the manager and employee are able to align their actions. However, managers must remember to refine performance metrics as the business strategy evolves. Once goals are set between manager and employee, it's helpful to outline a detailed action plan on how to achieve them and provide measurable milestones.
Start planning today.
If you start creating a cultural shift within your organization that leverages performance reviews as a valuable asset, you're on the right path to achieving more effective talent management. The time, energy, and resources you spend to strengthen your review process is time well spent. The longer you procrastinate, the longer you miss the opportunity to use reviews as a means of keeping top talent at your company.
Performance reviews are a great opportunity to highlight and build talent. Contact Ajilon today to learn how we can help you recruit and retain the right employees to grow your business.