October 6th, 2016
Fixing Supply Chain's Image Problem: Part 1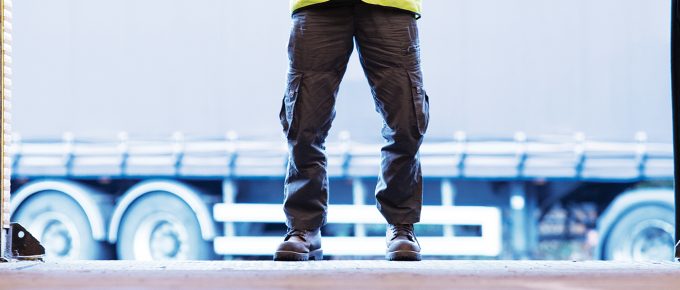 If your best recruits are "stumbling" into their supply chain careers, now is the time to fix the industry's image problem and make those careers more attractive to a broader base of candidates
Twenty years ago, the Council of Logistics Management— as the leading society of supply chain professionals was then called—spent tens of thousands of its members' dollars on a curious project: it commissioned a novel.
Fixing supply chain's image problem: http://ajilon.co/2dvQ6n2 via @ajilon

Click to tweet
Entitled Precipice, the novel portrayed an intrepid logistician using the tricks of her trade to uncover a web of deception and save her family's business, according to Deloitte's 2015 Supply Chain Talent of the Future survey.
The Need for New Supply Chain Talent
At the time, the broad consensus of its membership was that the profession sorely needed a fresh infusion of talent. Fast-forward 20 years and supply chain organizations—now overseeing the full span of activities from sourcing to production planning to delivery and service—find themselves with talent issues again. "This time, however, it's not a matter of sheer numbers," Deloitte reports. "It's a matter of shifting needs, as rapid changes in supply chain activities, tools, and goals call for new skills in management and leadership."
Is there a supply chain management shortage?
As a profession, supply chain management finds itself in something of a crisis, according to Deloitte. Just as it is gaining stature within enterprises, many organizations are confronting critical shortfalls of talent.
Years of headcount reduction, training budget cuts, and the retirement of highly skilled individuals have hollowed out the ranks of veteran professionals. New graduates, despite the growing number of supply chain programs, emerge from universities in what seems like a trickle.
The Challenges of Recruiting Senior Leadership
In its survey of 400 executives of multinational companies, Deloitte found that 71% have difficulty recruiting senior leadership for their companies' supply chains.
Only 38 percent of executives say they are extremely or very confident that their supply chain organization has the competencies it needs today, and 74% said they would need strategic thinking and problem-solving skills in their supply chain managers, (but less than half said their companies are good at it now).
For help finding the right professionals for your supply chain, visit Ajilon.com.
Make sure to check out part 2 of how to fix supply chain's image problem.