November 8th, 2017
Skill Up Your Employees for Retention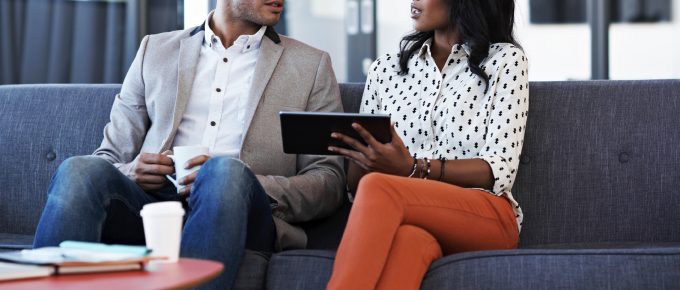 The investment in attracting, recruiting, and retaining talented new hires to your business is significant. Providing opportunities for skill training and development is crucial to keeping your staff motivated and engaged. When you help ensure that your teams are knowledgeable on the latest innovations and best practices in your industry, you will, in turn, increase retention. Employees who know they can rely on their company to help them learn new skills and qualifications won't feel the need to look elsewhere for additional training and experiences.
Creating a full-fledged internal training program isn't right for every business. Here are a few ideas that can be implemented by any company, regardless of size or budget.
Onboarding and Basic Training Programs Increase Retention
Laying the foundation for a culture of learning begins with the employee's first day. The opportunity for turnover during the early days in a job is high. A comprehensive onboarding program can mitigate that, as well as have a significant impact on overall job performance and satisfaction. Create a schedule for their first few weeks, with times blocked off for reviewing different aspects of the job and company. Ask subject matter experts from different departments to lead training modules. Not only will this give you a break, but you'll also be introducing other resources to your new hire.
The best onboarding programs will answer questions for new staff before they even ask them. You'll obviously want to introduce them to their team, review goals and desired outcomes, and show them how to use your software and other tools. But don't forget to show them how to use the coffee machine, where to park or how to reserve a conference room. More information is usually better at this stage.
Job Shadowing
Sometimes you just have to see how something is done to understand it. Enter job shadowing. This can be an effective tool when onboarding a new employee, as they learn their role. It can also be effective in establishing a culture of collaboration for more seasoned teams. Being able to work with cross-functional teams is necessary in most businesses, and job shadowing enables teams to better understand how to collaborate effectively.
Zappos famously expects all new hires, regardless of their role, to spend their first four weeks working in the call center. Here, new hires learn about their products and how to respond to customer needs. When they eventually move on to their regular positions, the insight and perspective gained from that experience enhances their ability to succeed.
It isn't necessary to devote four weeks to shadowing. However, you should institute set times for observing colleagues from other teams. Give them the opportunity to ask questions, and to see other aspects of the business. Better understanding how the pieces of the company fit together, and where they fit into the picture, will give your staff a stronger foundation.
Reimbursement or Payment for Classes/Continuing Education
Returning to school to improve skills and knowledge is an employee benefit that also benefits the business. Studies indicate that employees who are supported by an employer while they attend school are happier and more loyal, and enjoy greater professional advancement. In addition, by encouraging and supporting higher and continuing education, businesses position themselves to enjoy a highly-qualified and educated workforce.
We can't all pay full tuition for all of our employees (like Starbucks), but we can find creative ways to support our teams. It may be paying for a class a semester, or reimbursing registration fees. Alternatively, you can pay a bonus if a certain grade point average is achieved, or a certification obtained. Provide a flexible work schedule when possible so that employees can attend classes. Whatever method you select, your employees will recognize that you're making an effort to support their growth.
Encourage Networking
One of the simplest ways to support employees' professional and personal development is to sponsor and encourage networking. Whether it's attending networking breakfasts or conferences with professional associations, participation can have a positive impact on an employee's self-confidence. Pay for professional association memberships or dues to relevant publications. Or, consider sponsoring an event with your local chamber of commerce and invite your employees to host with you.
BLOG | Skill Up Your Employees for Retention: http://ajilon.co/2nk7Bg5 via @ajilon

Click to tweet
Training is crucial to the development of your staff, and to your ability to attract and retain the best talent available. It's an investment that is well worth the effort, and the positive impacts on your workforce will outweigh the cost.
To find out how to build a Best-in-Class workforce and boost retention, check out our guide.