April 25th, 2016
Salary Isn't The Only Ammunition in the War for Talent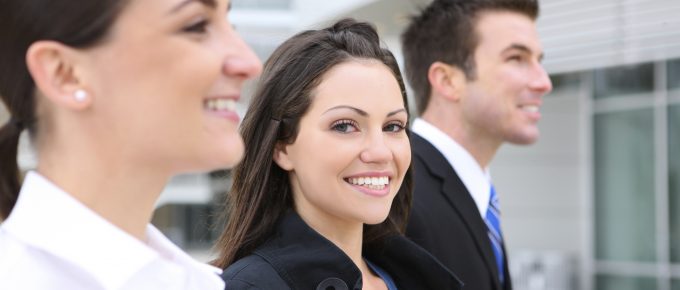 The economy is picking up and many professional sectors are adding jobs and showing signs of recovery from the recession. While this is great news for businesses and professionals alike, companies now find themselves faced with a new phase in the war for talent.
In the past, the battle lines were drawn between organizations with deep pockets and those with lesser means as the primary way to attract top talent was to offer the highest salary. However, the recession has blurred those lines and today many organizations—regardless of size—are wary of offering an exorbitant salary to incoming employees.
Ajilon Professional Staffing knows the right talent can mean the difference between your company's success and failure. However, we also understand the pressure to keep costs low. To help you recruit and retain the best professionals without compromising your budget, here are some programs and benefits for you to consider adopting.
Compensation is more than #salary. How do you attract and retain top talent without compromsing your budget? http://bit.ly/1WQstWW

Click to tweet
Health Benefits
Medical coverage, including dental and vision, can be one of the most significant factors potential employees consider when contemplating offers from you and your competitors. With many companies slashing their offerings or nixing medical benefits altogether, providing strong medical coverage can help you provide peace of mind for your workforce.
Tuition Reimbursement
By offering tuition reimbursement, you can attract employees interested in maximizing their skills and working toward leadership roles. Plus, these employees are more likely to remain loyal to your company even after they have graduated. In addition, they can begin applying their new skills to their daily jobs while still in school, making an immediate, positive impact on your business.
Personal and Professional Development
Extending opportunities for your employees to better themselves – and learn valuable skills – represents a win-win for you and your workforce. Through webinars, workshops, and learning sessions, you can empower your employees to reach their potential. You may also consider sponsoring professional association memberships in organizations that provide training and development opportunities.
Stock Options
A stock plan can attract new talent and reserve corporate cash. Stock options make employees feel invested in your company's success, giving them extra incentive to make sure the organization's goals are met.
Flexibility
The old adage "time is money" rings true for employees who value their personal time. New and existing employees will appreciate the opportunity to occasionally work from home or to work longer hours during the week in return for a flexible Friday schedule.
Performance Bonuses
Performance bonuses can come in many forms, from gift cards to cash awards, and they appeal to potential employees willing to go the extra mile to earn extra money. Bonuses are a great way to motivate employees and make your workforce feel appreciated at the same time.
Negotiating a job offer doesn't have to come down to offering a higher wage. By extending other benefits – medical coverage, tuition reimbursement, learning opportunities, stock options, flexible schedules, and performance bonuses – your company can close the deal with top professionals without opening the door to heavy salaries.
Learn how to attract specialty talent in a difficult labor market by watching our video and requesting a free white paper.
For more workplace insights, or to find out how Ajilon Professional Staffing can connect you with top professionals that fit your budget, contact your local representative today.