August 15th, 2016
BUILD AN EFFECTIVE SUCCESSION PLANNING STRATEGY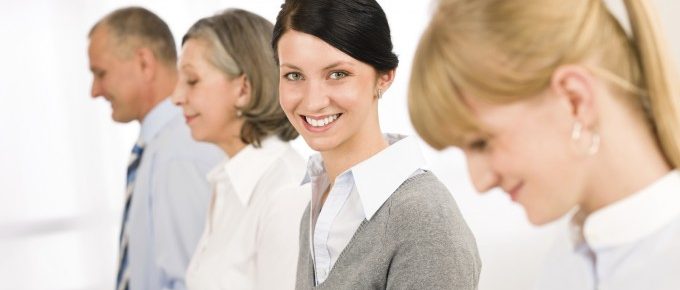 Ensuring continuity and consistency in your workforce is essential to meeting your customer's requirements today while protecting your business in the future. But with nearly 2.7 million Baby Boomers set to retire in the next decade, now is the time to consider the impact that this mass workforce exodus will have on your business. Fortunately, we've come up with the following tips to help you build a solid succession planning strategy and ensure your organization's long-term viability.
Identify successors
First and foremost, companies must look within to identify and develop potential leaders. Executive-level succession, in particular, presents an immediate concern for companies with strong, visionary leaders in place who are beginning to age out of the workforce.
While developing and retaining critical talent is critical, many organizations fail to develop a reliable, repeatable and systematic process to identify employees with great leadership potential.
Plan Ahead with an Effective Succession Strategy via @ajilon: http://ajilon.co/28Z2Rov #ManagementTips #HR

Click to tweet
Adopting a "gut-feeling" approach is dangerous and often exposes companies to common mistakes in the identification process — confusing charisma or current performance for leadership potential or concentrating on individuals who imitate existing leadership styles.
Instead, when searching for future leaders in your company, make sure to look for:
Visionaries with heart, passion, courage, curiosity and integrity
Open-minded peers who listen and learn from others
Those who are willing to take risks and admit when they are wrong
Those who demonstrate acumen and longevity
Individuals respected by their peers for being value-driven, people-centric, trustworthy, humble and authentic
Depending on your industry and your corporate culture, you may have other attributes to add. But in all cases, be sure to seek those who can inspire followers and thereby promote the future sustainability of your organization.
Develop and engage employees across all generations.
Today, there are up to five generations of workers —Traditionalists, Baby Boomers, Generation X-ers, Millennials, and Generation Z — in the workforce. Each generation brings with them unique perspectives, unique aspirations and unique work styles. And with more than 50 million Baby Boomers employed and set to retire in the coming years, it is imperative that you develop an understanding of how to engage and develop future leaders who can fill the void when the boomers leave the workforce.
In order to ensure all of your employees — from all generations — are properly engaged, consider implementing formal leadership training and development opportunities. This can include executive coaching, mentoring and job rotation, among other less traditional methods, like:
"Stretch" projects that intentionally place the candidate out of his or her comfort zone
Volunteerism and community service
Nonprofit board experience
Participation in industry and professional groups
Reverse mentorship, where a subordinate employee leads a team composed of superiors and valuable feedback is exchanged.
Regardless of the methods you choose, it's incumbent on your organization to develop leadership at all levels.
Retain proven performers.
Attracting, developing, and retaining top talent is a priority for many executives and will continue to play an important role in maintaining your company's performance and profitability.
In terms of adding leadership value to your workforce, nurturing relationships with existing top performers is corollary to hiring new talent, and both are critical for long-term sustainability. But in terms of cost and productivity, retention and engagement outperform hiring, bar none. Consider the time, expense and missed opportunity incurred with the search, hire, and training of new talent — a yet unknown quantity — instead of implementing solid retention measures that reward your proven performers. You should realize that your top performers offer a much higher return on investment because they possess both demonstrated experience and a grasp of the organizational vision.
Effective succession planning is already a key business imperative. However, over the next two decades, succession planning will take on an even more prominent role in the success of your business. Companies that do implement an effective approach will be sure to reap the benefits in the form of growth, viability and continued relevance.
For more information about developing a winning succession strategy, check out our infographics (and request the accompanying guides) on building a Best-in-Class workforce for HR pros and non-clinical healthcare workers.