July 14th, 2016
Office Productivity Doesn't Have to Take a Summertime Dip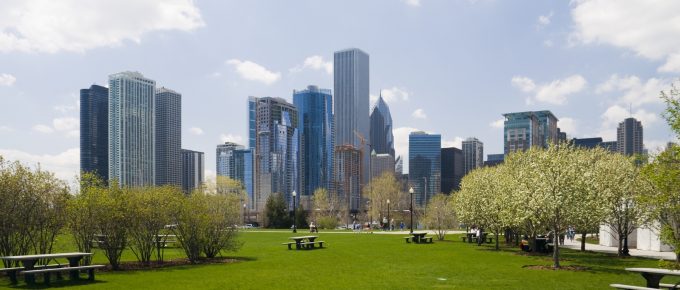 A highly cited study conducted by digital media company Captivate Network concludes that summertime has a negative impact on the workplace. Productivity drops by 20%, attendance falls off by 19%, and project turnaround times increase 13%, according to the research.
Those findings make sense in context with respondent employees' summer behavior, which may tend to include more socializing, extended lunch breaks and occasional early exits during the week.
#Summertime productivity dip in the office? http://ajilon.co/29BZH9h via @ajilon

Click to tweet
Some might say that a lax workplace attitude in warmer months traces back to school days, when teachers ended the academic year with a wry adieu such as, "Be safe, and try to read a little," hoping for the best while not really expecting much.
But in the professional world, businesses don't have to accept the summer swoon. Whether you're a staff-level employee striving for promotion or a manager eyeing departmental performance improvements, here are five ways to use the summer months to your benefit:
Use your vacation days. Did you know that employees who take little vacation could be hurting their chances of a pay hike? That's a finding from a recent online survey published by Project: Time Off. "Employees who take 10 or less days of vacation time are less likely to have received a raise or bonus in the last three years than those who took 11 days or more," the report states.
Knock out administrative tasks. "We all have work on the job that doesn't take up much mental energy but still needs to get done," observes Forbes contributor Ilya Pozin. Rote work can promote feelings of accomplishment and fulfillment, without the stress and frustration that sometimes accompany high-priority projects, according to University of California research. The options are plentiful: tidy up your email folders, complete that languishing spreadsheet or install the latest security software patch, for example.
Flex the schedule. Many workplaces institute "summer hours," allowing employees to put in extra time Monday through Thursday in exchange for the freedom to leave early on Friday. Another possibility is to approve telecommuting on Fridays during slow periods. A study conducted by Opinion Research Corporation reports that about two-thirds of employees granted these types of perks felt more productive. "Our policy is basically that if you need to leave early to get somewhere, you come in early to finish your work or make sure all of your responsibilities are handled before you leave," comments David Heath, CEO of apparel company Bombas. Bookkeeping service Bench uses an accountability system, whereby workers state their goals on Friday for the coming week and track their performance against those targets.
Loosen the dress code. "There's a casual, relaxed style associated with the summer months, and there's no harm in having employees embrace that," says Inc. contributor Adam Heitzman. The summer dress code should promote comfort, but retain a professional look. At the same time, some workplace observers caution that "fun" clothing may encourage employees to carry over a matching attitude toward their responsibilities.
Outside of standard vacation benefits, special considerations conferred to workers during the summer can go a long way toward improving individual and group morale, and foster a sense of freedom, notes blogger Lindsay Olson, a recruiter in the public relations niche.
In times of economic uncertainty, many companies extend such perks, especially when they can't afford to distribute raises or bonuses, Olson writes. In this way, summer benefits can also serve as incentives in attracting new talent.
For other tips on navigating your career and workforce goals, visit Ajilon.com.