May 24th, 2016
Give a little, gain a lot: How To Retain Top Employees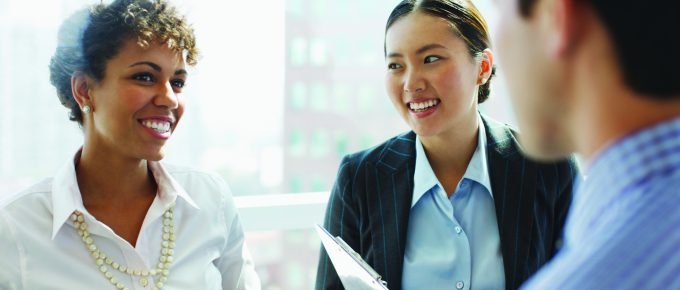 For some, a job is a means to an end – it pays the bills and enables them to enjoy time with their family and friends, and pursue their interests outside the office. But if the majority of your employees view their job this way, your business could be in trouble.
Employees invested in your company and their position are happier, more productive, more innovative, and more likely to stay with the organization and help it succeed. Determining what motivates your employees – beyond fair pay and benefits – and providing it for them whenever possible, is the key to developing and maintaining a happy workforce and a successful business. We compiled the following insights to help you identify what your workers are looking for from their jobs – and how you can ensure they get what they're looking for.
Live and let live.
You've built a team of hardworking individuals you rely on to go the extra mile. But what happens when that extra mile is constantly needed? Employees with jobs that consume all their time and leave them too exhausted and stressed to enjoy their evenings and weekends are unhappy, unhealthy, and unproductive. Eventually they leave – taking with them valuable experience and company knowledge.
How do you keep your #topemployees happy? via @ajilon http://ajilon.co/1YT4Coy

Click to tweet
Fostering a healthy work/life balance is crucial for avoiding burnout among your employees and keeping turnover low. Promote a company culture that supports employees' having a life outside the office. Be flexible if they need time away; by showing your employees you recognize work can't always be their top priority, you earn their loyalty, keep them content, and help your business achieve its goals.
Give them room to grow.
When the learning curve wanes, employee interest often follows. For many, the opportunity to continuously improve and grow within their position – and the company – is a key incentive. So for employees who show an interest in learning advanced skills and taking on more responsibilities, providing them with chance to excel whenever possible could go a long way toward job satisfaction. And satisfied employees are good for business. Provide access to your company's internal training program, or, if your business doesn't have one, send employees to seminars, workshops, and professional development classes.
If your company doesn't already have a formal performance review process in place, start planning one. A performance review is an excellent talent management tool that helps ensure you and your employees are on the same page regarding their career path.
Mix it up a bit.
Raise your hand if you enjoy doing the same thing every day with no hope for change. Nobody? That's what we thought. Your employees feel the same as you. In every business there's necessary – and often tedious – work that must be completed. Try spreading the "good" assignments around whenever possible so the same people aren't spending all their time working on those essential, often dull, tasks.
Create a culture of empowerment.
With any luck, you've hired qualified individuals who are prepared to handle any assignments you send their way – and smart enough to ask for assistance or more information when they need it. If that's the case, give them room to do their jobs. Micromanaging can add to everyone's stress level, including your own. This often results in employees believing you doubt their competency. Letting your people take ownership of their work and make decisions that increase their job satisfaction and company loyalty – and frees you up to focus on higher-level tasks. An atmosphere where employees know their input is valued – and feel secure enough to offer it – benefits everyone.
Let them know they matter.
Employees who believe in the value of their work are better contributors to the business's success. So take the time to ensure each member of your department understands where they fit into the team and how their work impacts the company's results.
No cookie-cutter answers.
Above all, keep in mind that everyone is different – and so are their reasons for working. Employees are individuals and what motivates you may not be the same as what inspires your workers. Staying in tune with your staff's needs will help keep turnover low and results high.
Ajilon helps you recruit and retain the best and brightest for your business. Want to learn more about how to keep exceptional performers? Download our free white paper "Keeping Your Top Employees."