April 26th, 2016
How To Hire People Who Fit Your Company Culture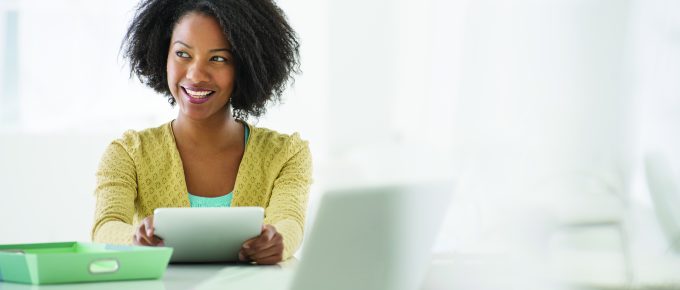 Culture: what does it mean in terms of business? Think of it as the core vision of your company. What is your mission and what are your values? It's important to be clear about what your company stands for and communicate those ideas in all materials—printed, online, and social media. This makes it easy for potential employees to understand your goals and overall brand.
Develop your company with an understanding that your employees should reflect the behaviors and attitudes of your brand. A pediatrics practice will foster a different culture than a logistics firm. How much does your candidate know about your business and what do they find appealing about it?
Hiring a good cultural fit means finding an employee likely to excel and build their career with your organization. So how do you hire the best applicant for your business? Let's take a look at the four building blocks of company culture:
Office Environment
Does your job seeker thrive in a bustling corporate building or do they perform better in a modest, quiet office? Ask about their ideal work environment during the interview so you get a feel for where he or she will be most content and productive.
What does company culture mean and how do you hire the best fit? http://bit.ly/1XSEiKx

Click to tweet
Also consider how all employees interact in an open vs. closed workspace. Are casual Fridays and group lunches a regular thing? Find out what excites your applicant so you understand what gives them the most job satisfaction.
Management Structure
Explain how leadership nurtures employee growth. Do supervisors encourage feedback and ideas? Gage how your next new hires will flourish by understanding how they best handle direction. How does management deliver constructive criticism? Some employees benefit from consistent open communication and innovation while others may prefer a built-in structure.
Internal Processes
Consider how tasks are delegated throughout the week. Do employees receive work via an online system or are projects assigned in person? Does your applicant prefer to work independently, collaboratively, or both?
How you and your colleagues share ideas and knowledge will impact your employee's efficiency and comfort level.
Skills and Attributes
It's important to hire someone whose talents and personality drive company goals. Finding a good cultural fit, however, doesn't mean hiring applicants with the same background. Seek out individuals with skillsets, abilities, and experiences that complement one another. A diverse group of elite talent means your company sustains a competitive edge.
Searching for the perfect cultural fit for your company? We connect you with the right applicants so you can continue to build your business. Contact us today.