February 10th, 2016
Do your employees love working for your company?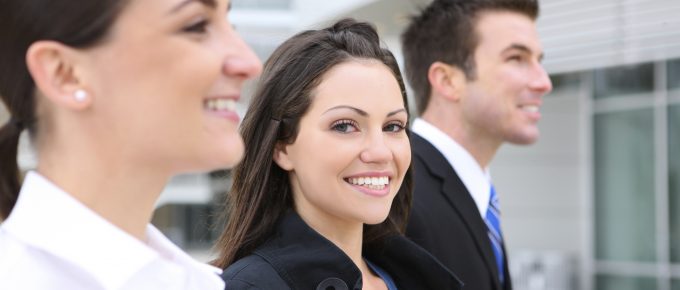 Gandhi once said, "Where there is love, there is life." Let's apply that to your company. Is there vibrant life in your workplace? Are your employees laughing with one another? Are they passionately pursuing each and every day? Are they sticking with you through thick and thin?
Whether you answered yes, maybe so or no to those questions, it's always good to get some relationship advice—or is it? Regardless, we're going to offer some, and it'll ensure your employees start and/or continue to think, as Shania Twain would belt out, "you're still the one I run to…" (or, in this case, commute to).
Here are three proven ways to improve your company culture and maintain that spark between you and your employees.
From a box of chocolates to red roses (OK, maybe from raises to vacations days), reward your employees for their contributions.
Your employees understand their job duties and how they contribute to the company's success, but they often don't feel rewarded for their contributions. In fact, 43% of America's workforce is unhappy because of lack of recognition. Fortunately, there are a variety of ways you can recognize your significant other, err… employee:
It's simple, but genuinely and personally thank them, regularly.
Buy them breakfast, lunch, flowers, etc. as a token of appreciation.
Recognize them in front of their colleagues.
Offer them additional vacation time.
Proactively give them appropriate raises, before they ask (our Salary Guide can help).
Once their experience and skills justify it, promote them.
Improve company culture and make sure your employees love their job. Tips on the @ajilon blog: ajilon.co/23XpwqD

Click to tweet
Speaking of skills, foster an environment where they can bloom.
Most of your employees have the necessary skills for the job, but what about the skills to go above and beyond, or the skills to take the next step in the relationship… up the corporate ladder. After all, it's what employees want, and less than half are satisfied with their current growth and development opportunities. Here's what you can do to promote growth:
Offer a shadow program where employees can spend time with one another and learn new skills.
Offer a mentorship program where subordinates can spend extended time with their superiors.
Provide informal and internal "lunch n' learns" where employees can educate one another about different topics.
Send groups of employees to relevant educational conferences where they can learn about the latest and greatest developments and build camaraderie.
Encourage—and perhaps help pay for—them to enroll in classes that will help them acquire the education necessary to benefit themselves and your company.
Meet your needs and their needs with the right work-life balance.
Relationships are two-way streets. They require give and take. You want work to get done effectively and efficiently, and while your employees share that sentiment, they also want ample time to spend with family and friends. It's no surprise that employers and employees often and unknowingly disagree on this topic, which leads to countless breakups. So, what can you do?
Be frank—anonymously or personally ask them if they feel like they have an appropriate work-life balance.
Offer them more, yet a reasonable amount of, vacation days.
Offer them flextime.
Enable them to work from home by accommodating them with the right communication tools and technology.
Anticipate high-volume time periods and take steps to spread workloads and reduce stress.
Tell them and show them that their time is just as important as yours.
It takes significant work to make any relationship last, but if you put in the right work, it results in long lasting and fulfilling love—ensuring you're still the one for your employees.