August 22nd, 2018
Building Your Dream Customer Success Team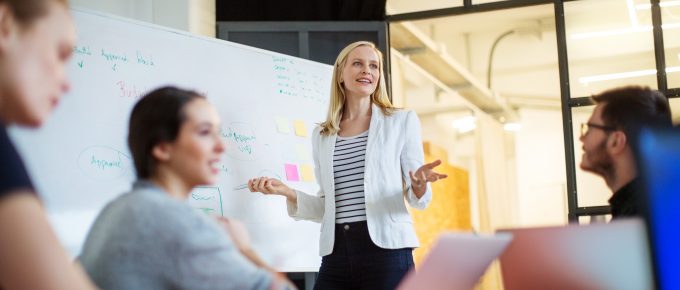 For companies ready to join the growing customer success movement, the first thing to understand is that it doesn't simply involve changing the nameplate on the customer service department or giving salespeople a different title.
In order for customer success to work, it demands a change in the organizational mindset, support from the highest levels of the company and hiring people with the right skills. Without those elements, customer success will indeed be only a name. Unlikely reaching desired goals such as growing revenue or boosting customer loyalty.
BLOG | Building your customer success dream team via @ajilon: https://ajilon.co/2Lbterb

Click to tweet
Building Your Team
One of the key elements necessary for members of a customer success team is an ability to work with various departments. So, while software engineers need the right technical skills, they also need to be able to communicate and work with those in marketing, sales or even product development. Those in marketing don't just need marketing experience. These individuals need to demonstrate that they're also able to work on a team that may include someone from data analysis or innovation.
Mikael Blaisdell of The Customer Success Association says that those on customer success teams need to have a deep understanding of customers and the product being sold. Partnered with a grasp of the strategy necessary to build and sustain the bottom line and the company's growth.
Such teams will be tasked with establishing a real connection with the customer and focusing on repeat business. Even entry-level employees will aim to strengthen that customer link, through upselling and renewals. These teams must always be asking themselves whether they're helping each customer achieve success according to how that customer views success in the context of the company's product or service, experts say.
Some other key ingredients to a customer success dream team include:
Tapping the right manager.
A customer success manager (CSM) role requires a unique skill set that includes strong customer service experience and selling skills. Companies may have to train existing employees to fill the special requirements of the position. This job also should be an operational position, which can mirror the duties and responsibilities of a sales operation.
Looking beyond the data.
Data can be extremely valuable when companies are researching potential trends or buying habits. But it can also get in the way of treating customers as individuals with unique needs and tastes. For example, Zappos wants to be able to recommend the right shoes to a customer based on data. But not when what the customer really wants is a new suit to go with the shoes he previously purchased. A more personalized experience is what Zappos believes will create a better customer success experience. It begins with an employee being able to look at the customer as a person, not just data.
Looking for diversity.
As customer success becomes more popular, employers shouldn't limit their search for applicants to only those with "customer success" experience as that pool may be very shallow because this is a relatively new area. Allison Pickens, chief customer officer for Gainsight, suggests companies need to consider those with project management backgrounds or even MBAs or teachers. It's a strategy she says her company has found to be successful. Diverse team members have different opinions and "we can cultivate the creative tension that allows our team to improve rapidly and continuously."
Finally, experts say that while the customer success concept is a simple one, implementation can be more of a challenge. That's why hiring the right employees can be critical to developing long-lasting and profitable relationships with customers.