April 18th, 2016
Where are healthcare providers six months after the ICD-10 transition?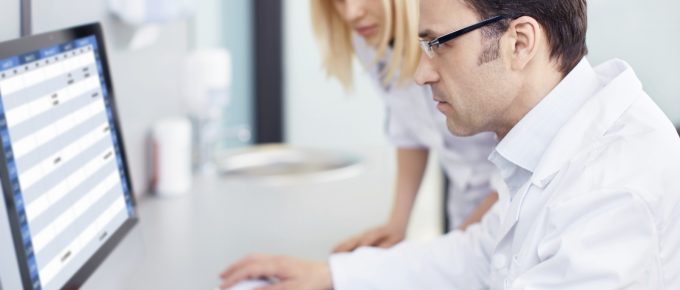 Anxiety levels had spiked at the start of 2015, admitted Andy Slavitt, acting administrator of the Centers for Medicare and Medicaid Services (CMS). It was just nine months before the U.S. healthcare system would overhaul the coding of patient visits through a mandated upgrade from ICD-9 to ICD-10.
One representative from the medical community was concerned that half of physicians in the country wouldn't be ready for the October 1 transition date," Slavitt reflected in a Feb. 24 blog post on the CMS site. "The thought of physicians in small, rural practices unable to run their practices had my complete attention," he commented.
Worst fears unrealized
In retrospect, 6 months after the deadline, healthcare's collective apprehension was largely unfounded: The code set crossover transpired smoothly. CMS' ICD-10 Claims Dashboard for the fourth quarter of 2015 showed the agency receiving 4.6 million claims submissions per day, right in line with historical volume. Meanwhile, total claims rejected (1.9 percent) and denied (9.9 percent) tracked lower for Q4 2015 than their respective historical benchmarks, according to CMS.
Non-government sources further substantiate the minimal impact of the ICD-10 implementation so far. Last month, RelayHealth Financial reported a 1.6 percent denial rate for 262 million claims worth $810 billion processed using the company's revenue cycle management systems between October 1, 2015 and February 15, 2016. Similarly, revenue cycle analytics firm AppRev, which compared performance data from approximately 40 hospitals for the last three months under ICD-9 and the first three months under ICD-10, found virtually no disruption in cash on hand nor material changes in accounts receivables among responding facilities.
Immediate impact
Physician practices in particular benefitted from some degree of CMS leniency in the filing of ICD-10 claims. In July 2015, after intense lobbying from the American Medical Association, CMS stipulated that during the first year of ICD-10 usage, Medicare claims would not be denied or subject to audit solely based on the specificity of the diagnosis code — as long as the appropriate "code family" is assigned.
Additionally, a Physicians Practice online poll, published in January, revealed that 54 percent of 110 respondents felt that the ICD-10 conversion had not had a major impact on practice workflow. However, the remaining 46 percent indicated that they could have used extra time to learn the new code set. For hospitals, medical necessity denials increased across the facilities studied by AppRev. Those denials may have been due to errors in Medicare national coverage determinations. Correction of such problems would likely bring denial rates back in range with customary averages.
Rural health facilities and critical access hospitals may also face some challenges, added Beth Friedman, president of healthcare media relations firm Agency Ten22 and a former clinical coder. One pervasive issue is coder shortages, resulting in bill holds, increased accounts receivable totals and slowed payments.
Hiring new #billers & #coders after the #ICD10 transition? Learn what other #healthcare providers are doing. ajilon.co/22I7lSm

Click to tweet
What comes next?
Conscientious follow-up to the ICD-10 transition includes continuation of coding training and internal auditing to reveal potential weaknesses or gaps, according to industry experts interviewed by the American Health Information Management Association (AHIMA). Another priority should be integrating ICD-10 coding functions with the documentation capabilities of the organization's EHR system. Longer-term strategic plans will leverage ICD-10 data in the design and rollout of value-based care models and public health initiatives. Concurrent with those efforts will be enhanced medical research opportunities based on more granular coding that could help reduce hospital readmissions.
Medical offices in the midst of the ongoing transition will still have a need for qualified coders, particularly those with "an elevated understanding of disease processes, the clinical factors behind a diagnosis, and an ability to read and understand lab values and diagnostic reports," according to AHIMA's report. Once non-clinical personnel have mastered the intricacies and depth of ICD-10, resources can be phased into complementary revenue cycle management and patient collections strategies.
Looking for more insights? Ajilon's 2016 Salary Guide serves as an important tool in assessing, hiring and retaining the specialty talent required for success under ICD-10. Get your free copy here.