November 21st, 2018
6 Tips for Onboarding Success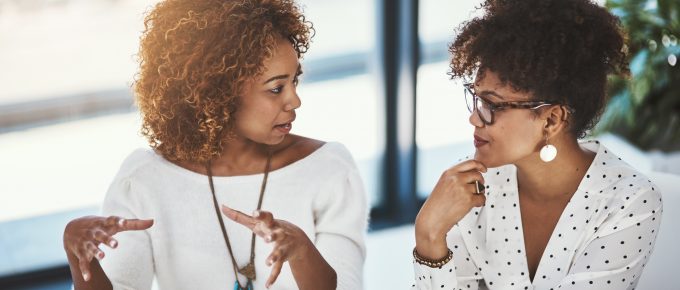 Congratulations! You've hired your new employee, and you're ready to welcome them to the team. Onboarding is critical to building a positive relationship with new employees. Plus, it has the potential to set the tone for the employee's experience with your company. Early and effective onboarding has been shown to help employees better understand expectations, be more successful and increase job satisfaction. Following are some best practice tips to make sure your onboarding is as strong as it can be.
1. Start at the very beginning.
Start planning for onboarding activities even before your new employee accepts the position. To best set yourself up for success, work with a recruiter to ensure you're making the right hire. The recruiter will help you transition your new employee in the most effective way.
Onboarding shouldn't be limited to just when they're physically in your office. Most new employees are eager to get information about the company and their new position. Share a welcome email with them confirming their start date, the time they should be in the office and details about what to wear or where they should park. Give them information about what to expect before their start date, or any tasks they should complete before their first day. Some employers send a welcome card in the mail, signed by colleagues, to welcome the new employee to the team. Whatever you do, be sure to convey how excited you are to have them on your team.
BLOG | 6 Tips for Onboarding Success via @ajilon: https://ajilon.co/2voa6l0

Click to tweet
2. Focus on the essentials
Being the new person in the office can be overwhelming. Remember that giving someone basic information can go a long way to making them feel more comfortable. Make sure your new team member has a foundation on the operational and strategic basics. Ensure they have the materials, knowledge and resources to do their job well, including clarity around any jargon used in the office or where to find the tools they need. Similarly, be open and transparent about the organizational structure, vision, mission and key goals. This will help them understand how they, and their position, fit into the company. And, above all, don't forget to talk about general housekeeping issues – the location of the restrooms, how to make coffee and the best places for lunch.
3. Leverage technology
Technology can help streamline the transactional part of onboarding, including signing up for benefits and completing legally required employment documents. There are plenty of options that provide clarity and consistency across the organization, across budget levels, and they often interface with other software packages, including HRIS and applicant tracking systems. As a result of the employee spending less time completing paperwork, you'll have more time to help them network and interact with other team members.
4. Make it social
First of all, starting a new job and coming into an existing culture can be intimidating. So do what you can to make the new employee feel welcome from the very start, and get them on the road to feeling included. Be ready to greet them when they arrive in the morning, and have their desk ready before they get there.
Welcome gifts are a great touch, and could include a coffee mug, a gift card, or company swag. Take them out to lunch on their first day, or meet them for coffee throughout their first week to check in. Provide opportunities for a new employee to meet with other team members, as well. Arrange for one-on-one meetings with people they may be working with frequently, or for the heads of other departments to deliver a presentation about what their teams do. This will help the new employee form bonds with their new co-workers and build valuable relationships in the company. Finally, consider implementing a "buddy system," in which the new employee is matched with a more seasoned employee.
5. Make it last longer than a day
It takes longer than a day or two to acclimate to a new job. For that reason, you'll want to build an onboarding program that lasts well into the new employee's first 90 days, or more. Schedule regular meetings to check in and ensure they understand the nuances of the role, and provide them with new information as they demonstrate their understanding. Remember that the first week can be overwhelming, and it's likely that some information will be forgotten or overlooked. A refresher on basic information can be useful for all employees, new and old.
6. Get feedback
Even the best organized onboarding process can be improved. Do a post-onboarding survey to get insight into what was most valuable and helpful to them. You'll want to understand what aspects need to be worked out (or removed entirely). Plan on soliciting feedback a month or two after the employee's hire date. You'll want to give them a chance to get up and running in their role so they can provide the most relevant feedback.
Onboarding is key to ensure success for your new employees, and to help them build the relationships that will drive your business forward. And above all, taking the time to put together a thoughtful and thorough program will have a measurable impact on your company, employee satisfaction and success.