September 16th, 2019
5 Tips to Survive Open Enrollment
Open enrollment season is almost upon us. Are you ready?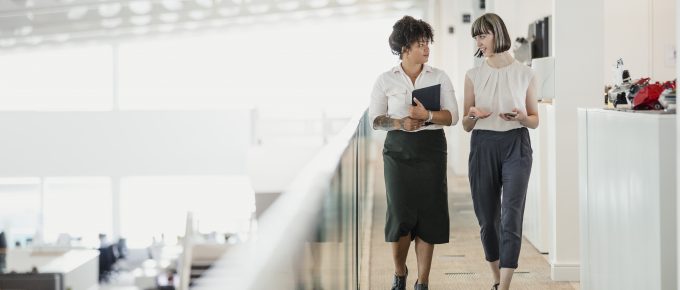 Open enrollment season is almost upon us. Are you ready?
A recent survey suggests U.S. employers are predicting that their health care costs for 2020 will rise a median of 6 percent if they don't make any cost management adjustments, and by 5 percent if they adopt cost management initiatives, such as alternative network models, or renegotiate their contracts. You've been working for months to combat those increases in order to keep costs low for your employees. Now it's time to unveil your plan for the coming year and coach your staff through it. Here are five tips to help you survive open enrollment:
5 Tips to help you survive #OpenEnrollment via @ajilon: http://ajilon.co/2bY99r1

Click to tweet
Communication.
You'll need to compose and send out detailed internal communications about your company's offerings. It's best to customize your communication to target groups, like younger workers, who tend to know less about benefit offerings than more seasoned workers. For example, MetLife researchers found that only 52 percent of Millennial workers have an understanding of life insurance, compared to 69 percent of the boomer generation.
Be transparent.
Even if you're announcing something unpopular, like rate hikes or benefit reduction, you have to be open with your workers. If you're clear about changes from the start, then you can better help your staff adjust to them and keep a sense of trust with your department.
Get creative.
Open enrollment doesn't have to be as boring and dry as everyone thinks. Consider ways to engage your employees in the process, like games and giveaways for participating. Also, try using humor in your communications to keep them interested.
Simplify the process.
Whether it's by streamlining paper forms or engaging a self-service portal for employees, make every effort to keep open enrollment simple for your employees. The more they understand the options and the process, the fewer issues you'll have to iron out.
Bring in a ringer.
No matter how much you prepare, open enrollment will always be a stressful time for your HR department. There is a lot to do in a short amount of time, and other employees' wellbeing is at stake. By bringing in a contingent HR workforce for the season, you can increase the efficiency of open enrollment. Your HR staff will appreciate the extra hands and be able to do their work more effectively. Everyone wins!
Ready to bring in reinforcements? Contact us today to connect you with the best HR professionals in the business.