December 12th, 2018
First Day Jitters: How to Overcome Them to Win the First Day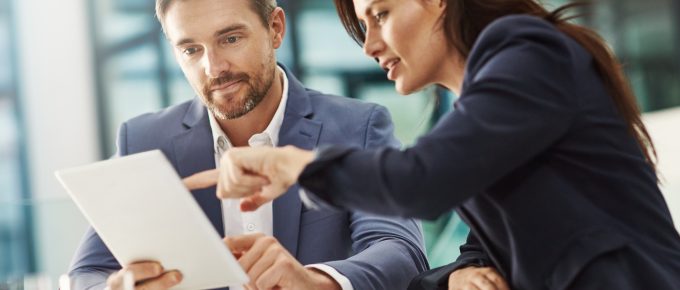 It's natural that you're going to have some jitters on your first day in a new job, and that's not always a bad thing. Athletes and musicians often channel anxiety to turn in a good performance, and even those who do public speaking say the adrenaline rushing through their systems lets them know they're in the "zone."
Still, you don't want to let your jitters gain the upper hand to the point that you can't focus on new information or interact with new colleagues.
The key is remembering that your first-day nerves will be under better control with some preparation before that first big day. For example, don't wait until the morning of your first day to choose what to wear, what route to take to work or even what to eat for breakfast. With a little planning, you can get these items taken care of so that your brain is better able to cope with your first day.
BLOG | #FirstDayJitters and how to win your first day on the job! via @ajilon: https://ajilon.co/2PCw8Ij

Click to tweet
Here's how you can set up a schedule to help you handle your first-day jitters better:
Two days before the job begins
Decide what you're going to wear.
Try it on to make sure it fits properly, needs no mending or ironing and is clean. Try on everything, down to the shoes you plan to wear and the tote bag you plan to carry. Now, view it from all sides or have a friend check it out. Do you look neat and professional? If there are any issues, now is the time to take care of them.
Do a practice run to the new job.
If possible, do this at exactly the time of day you will be traveling to your new job. Look for potential trouble spots like road construction. Also look at a couple of alternative routes, in case you run into unforeseen problems with your commute. Do you know an alternate bus route? Or, where you can grab a cab if necessary?
Go to the grocery store.
The first day of your new job, you may or may not be invited out to lunch. If you're not sure, take a pre-packed meal with you. Make sure you have enough food to pack a healthy lunch and snacks for the week. While your nerves may be comforted at the thought of taking chocolate and chips, your body will welcome healthier fare. When you're jittery, complex carbohydrates are better for you. They stimulate the production of serotonin, which aids your memory, mood and coordination.
One day before the job begins
Pack your tote bag.
Whether it's a backpack or a briefcase, make sure it contains writing materials so you can take notes. Double check to ensure you have any paperwork requested by the employer such as citizenship documentation or bank information.
Check the weather report.
If the weather is calling for a blizzard, thunderstorm or excessive heat, plan accordingly. You don't want to show up on your first day wet, frozen or sweaty.
Buff and shine.
Make sure you're neatly groomed and you don't decide on a whim to dye your hair purple. The employer wants to see the person it hired, not someone who decided to stop shaving or try out a new hair color.
New job begins
Eat a good breakfast.
Nerves can take over when you're hungry, so it's better to be fortified with something healthy, which also will prevent the embarrassment of your stomach growling in front of new colleagues.
Show up early.
Plan your commute so you arrive 10 to 15 minutes early. Arriving at the last minute doesn't signal that you're eager to get started and arriving too early might be annoying to your new boss.
Write it down.
Don't try to remember everything you are being told – take notes. It looks good to the employer when you make the effort and gives you something to do with your hands if you're a bit jittery. It's also a good way to remember questions that you may have to ask later, which demonstrates your curiosity and a desire to learn.
Breathe.
Slow, deep breaths with long exhalations is a great way to bring down your anxiety.
Smile and make eye contact.
Don't wait to be introduced – initiate a handshake to those you meet, offer a smile and look the person in the eye. Keep in mind the other person may also be nervous meeting new people, so you've just set a positive tone for a new working relationship.
There may be unexpected things to happen on your first day, but the more prep work you do beforehand, the better able you will be to handle any curve ball thrown your way – and impress your new boss.