May 2nd, 2016
What Makes an Administrative Professional Successful?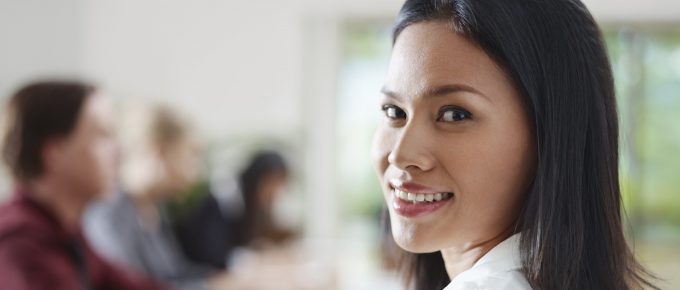 It takes a team to generate a successful business. A strong administrative professional is an integral part of reaching professional goals, providing support that streamlines day-to-day responsibilities, build company credibility, and improve the overall bottom line.
What makes an exceptional administrative professional? Finding top talent begins with understanding the traits of an ideal candidate. We recently honored administrative professionals with a contest where managers nominated one administrative professional they recognize as a leading employee. Managers included comments in their nomination forms and there were a few key things we noticed.
We've compiled a list for you to consider, whether you're an aspiring administrative professional or hiring your next supporting role:
Organized
A detail-oriented administrative professional knows how to schedule events, meetings, and calls so employees never miss an opportunity to connect. With the help of calendars and updated profiles, projects and assignments are completed without missing a step.
Our latest contest gave us great insights as to what makes a great #administrativeprofessional. Check them out in our latest post: http://bit.ly/1TFKYKQ

Click to tweet
Reliable
It takes time and effort to advance a business. A dependable administrative professional takes calls from clients and potential investors, screening and relaying messages in a timely fashion. Arriving on schedule, asking questions to better understand processes, and being available during office hours demonstrates a commitment to achieving business objectives.
Efficient
Is there a faster way to update files without compromising quality? Could the monthly calendar use a revamp? Time is a precious commodity. A business runs best when supported by an administrative professional who uses approaches that make the best use of everyone's time.
Articulate
Excellent communication skills are essential for effective administrative professional. A prospective candidate clearly communicates messages between employees, management, and clients – with a sincere smile.
Personable
A positive attitude goes a long way. A successful administrative professional is polite, conversational, and engages others during conversation. Whether interacting with visitors or the CEO of a company, an administrative professional demonstrates respect and a genuine enthusiasm for the role.
How To Find The Best Fit
A local medical practice with fewer than 50 patients has different needs than a rapidly expanding logistics company that receives consistent client interaction.
However much support a company needs, both entrepreneurs and applicants can benefit from learning what works. Here are a few suggestions to land that dream job or hire an administrative professional who helps a business become an industry leader:
Work with a Recruiter
We're here to make life a little easier. Recruiters are trained to screen potential employees for skills, education, and experience and review company goals in-depth before connecting elite talent with business owners. It's a win-win for everyone.
Post On Job Sites, Social Media
Does this role require a four-year degree? What type of office experience works best for an industry? A well-written description of responsibilities helps attract the right fit. LinkedIn, Glassdoor, Indeed, and CareerBuilder are just a few of the most popular sites where you can apply for and post available administrative professional positions.
Network In-Person
Take advantage of your in-person networks. Although digital platforms are a great place to find qualified candidates, the traditional way of connecting face-to-face can be just as useful. Attend career fairs, job boards, community events, and volunteer opportunities. You just might find what you're looking for.
Contact us to connect with an exceptional career or an exceptional administrative professional.