April 21st, 2016
What does the increased investment in logistics mean for professionals?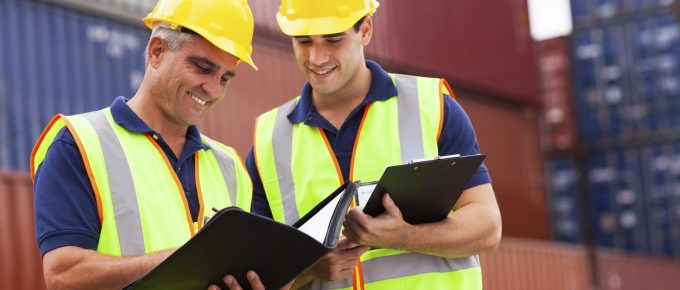 Earlier in March, Target Corp. (TGT.N) announced an investment of $2 to $2.5 billion annually to upgrade its supply chain and technology infrastructure. The U.S. giant retailer's massive investment has been scheduled to start as early as 2017.
Counting with nearly 1.8K stores across the U.S. the retailer has reported "unacceptable stock levels in 2015," according to Reuters, and an "incredibly complex supply chain," which seems to have caused the problems.
The initiative was brought to the $72 billion company by Brian Cornell , Chairman and CEO of Target, with the intention of awaking the company after a long period of sluggish growth. It is clear that the retailer will be in the search for talent for accomplishing its goal. For Target's Brian Cornell, for example, "there is no substitute for human interaction." According to Cornell, 90% of shopping is still done in stores in the U.S., "so experience counts." In an interview with Jim Cramer Cornell said: "We have a history of attracting one of the best teams in retail –we create a great environment."
Other companies across the globe have been equally investing heavily in supply chain infrastructure. Indeed, this generates the need for more talent. Successful candidates should, therefore, possess the right skills, or upgrade their current skills to meet the demand of handling new supply chain technology, which more and more companies are rapidly adopting.
Investing in IT infrastructure is a trend that has started a few years back becoming stronger among global organizations that aim at supply chain transformation. UK retail leader Tesco invested $45 million on in its infrastructure with successful results in customer service improvement, RetailWeek reported.
In Yakohama City, near Tokyo, an interesting project is led by Toyota Motor Corp. and its partner, Iwatani Corp.. The automaker plans to use hydrogen produced from renewable energy to power forklifts to test the feasibility of a low-carbon hydrogen supply chain, Bloomberg reports.
This is just one of many other similar projects in Japan. The country plans to build a hydrogen-based society and use fuel cells to power cars, homes, and office buildings. Trial operations begin this fall and will continue increasing. Job seekers interested in supporting the environment may find these initiatives worth of having a look. It is evident that new projects and operations of this nature are on the rise and will require new talent.
We see more #investment than ever before in #supplychain & #logistics. What does this mean for #professionals? ajilon.co/1U7nnF7

Click to tweet
The value of human talent in the value supply chain
Today's supply chain rapid transformation means adopting and adapting to new technologies. There is no doubt this transformation brings a variety of changes and also challenges in human talent requirements.
More than ever, to be competitive in a world where technological innovation is placed at the foremost in every organization, supply chain and logistics job candidates should focus their attention in developing and acquiring the right skills needed in today's rapidly changing work environment. Technology is not replacing human talent. Technology needs the value of human talent to function for the betterment of the supply chain.
What new skills should job candidates add to their experience?
According to a 2014 Fortune Magazine's report, "the logistics business will be looking to fill about 1.4 million jobs, or roughly 270,000 per year by 2018."
The supply chain and logistics industry needs new talent in high-technology, analytics, robotics, and engineering. Career changers need to keep in mind that positions in supply chain also include seasoned managers, marketers, data analysts, and human resources executives, as well as salesforce.
Some openings such as analytics, scheduling, complex problem solving, project management can be transferred from other business without too much of a hassle and are in great demand. Management talent, however, will see that experience in the industry is required.
Where do your skills better apply?
According to Eve O'Reilly, Managing Director at Industrial Search Partners , a supply chain executive recruiting firm, it is always a good idea to look through the trade press in order to find out which part of the supply chain and logistics business is a better fit for your skills. She also recommends to pay attention at different names for the same job. For instance, "strategic sourcing" can be called "procurement management" elsewhere. In a nutshell, if you have the skills the recruiter will most likely find out where they better apply in the organization.