March 13th, 2020
what does a supply chain manager do?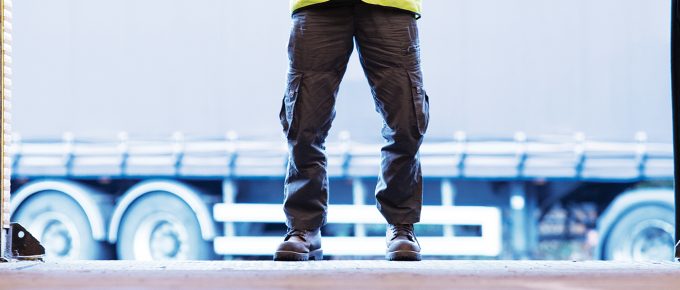 What Does a Supply Chain Manager Do?
Up until a few years ago, logistics and supply chain managers have largely worked behind the scenes, orchestrating the movement of products from the sourcing of materials straight through to the delivery of the final goods to the distributor or customer. Historically, supply chain jobs were filled by employees who had effectively worked their way up through the company (e.g., from the warehouse floor to a supervisory role to a management position), and who suddenly found themselves in one of the most important-yet-enigmatic positions within their organizations.
Fast-forward to today and the environment is much different. Universities and colleges have enhanced their supply chain and logistics degree programs. Organizations like the Association for Operations Management (APICS) and the Institute for Supply Management (ISM) have enhanced and expanded their certification programs. And finally, employers have come to understand the true value of having an end-to-end supply chain that functions 24/7/365.
Why is Supply Chain Management Important?
Even as a larger spotlight is shone on supply chain management jobs, confusion remains over exactly what logistics and supply chain managers do. To help clear up this confusion for people interested in getting into supply chain management and shed some light on the topic, we came up with this list that explains some of the benefits of supply chain management, and helps answer the question "What does a Supply Chain Manager do?":
Manage the Manufacturing & Distribution Process
Ensure Consistent & Efficient Communication
Reduce Operational Costs
Provide Strategic Direction
1. Supply chain managers oversee the manufacturing & distribution process
A supply chain manager oversees all of the steps involved with purchasing raw materials, delivering those materials to the areas of the business that need them, ensuring that the firm makes enough of its own products to meet its customers' demands, and then delivering those items to a retailer, distributor, or end user.
2. They keep the information flowing smoothly and consistently
 
Supply chain management isn't just about moving product; it's also about making sure that the flow of financial, order, inventory, and other critical information among suppliers, customers, and his or her own company remains uninterrupted. A customer that holds off on paying for goods because they arrived damaged, for example, must be taken care of quickly in order to preserve the customer relationship and the financial health of the company that shipped the products.
3. Supply Chain Managers reduce operational costs
At its core, effective supply chain management is about improving customer service levels while also reducing overall supply chain costs. For example, a logistics manager may suggest that his or her company implement a piece of technology (i.e., a transportation management system or "TMS") that winds up saving the company 10% a year on transportation costs. For a firm with $5 million in freight spend annually, that would represent a $500,000 freight bill savings over the course of 12 months.
4. they provide both strategic direction and tactical support
 
Supply chain professionals know how to balance strategy with tactical moves. According to University Alliance's Director of Supply Chain Operations Career Guide, typical job duties include creating supply plans, monitoring sales forecasts to identify any effect on the supply chain, implementing waste reducing strategies, and developing supply chain management procedures. These professionals may also be required to develop vendor relationships, negotiate with suppliers to minimize raw materials and transportation costs, and develop processes to track performance.
they do a lot!
These cover a wide swath of job titles. Whether they're called supplier relations managers, materials planning professionals, vice presidents of inventory management, warehouse managers, or demand forecasting consultants, the individuals who comprise the supply chain management field hold a lot of different titles. Ultimately, as mentioned in the points above, their jobs focus on the primary goal of driving costs out of, and improving efficiencies within, the supply chain.
careers in supply chain management
Supply chain and logistics positions exist in nearly every industry, across the globe—from jobs at small firms all the way up to Fortune 500 companies. The field offers positions ranging from entry level, such as supply chain analyst, to executive level, such as vice president of supply chain management, according to University Alliance. If you're looking for a versatile career where you can truly have an impact on a company's overall success, you may want to consider a job in the Supply Chain and Logistics Industry. If you're ready to make the move, view our current job openings and get your resume ready with our comprehensive Supply Chain Resume Guide.
supply chain recruitment
At Ajilon, we help employers find their most valuable supply chain and logistic stars. Supply chain and logistics is a booming industry, and we have top candidates at the tips of our fingertips. If you're looking to expand your team, work with Ajilon to fill the temporary and permanent talent you need quickly and headache free.