July 12th, 2016
4 Signs It's Time to Start Looking for Your Next Job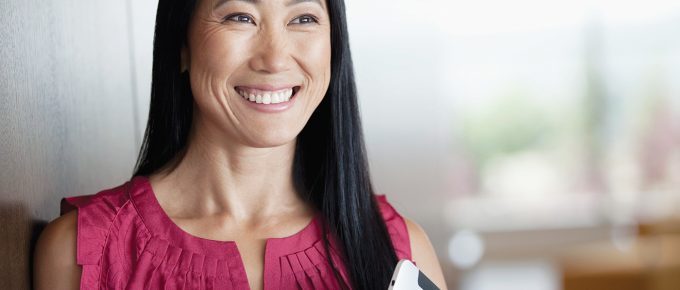 A hollow feeling rattles your gut Monday morning as you pull into the company parking lot. You grip down on the steering wheel and forcefully take a deep breath, envisioning the difficult days that lie ahead. It's not so much a specific project that produces the visceral reaction, but more a general sense of dread in the ongoing routine. Maybe it's time for a new job?
Is it time to start looking for a new job? Learn the 4 signs via @ajilon: http://ajilon.co/29Qcw3p

Click to tweet
The simple task of reporting for work shouldn't make you feel downright awful, it may reveal fading job satisfaction and engagement. Intuition could be indicating an urgent need to evaluate the job itself.
The pursuit of happiness
"Most of the time, people instinctively know when it's time to move on, but it's hard to admit to themselves," Kelly Max, CEO of HR software consultancy Haufe USA, recently told CIO.com. "The biggest thing to really pay attention to is your overall happiness at your job. Are you learning? Do you feel passionate and purposeful about the working you're doing? Do you feel you're set up for success?"
Bad boss
Of course, extreme job dissatisfaction sometimes stems from an unavoidable source: a disliked boss. Research conducted by Hogan Assessment System finds that for 75% of working adults the most stressful part of their job is dealing with their immediate supervisor or direct-line manager, according to company CEO Tomas Chamorro-Premuzic. "People join companies, but they quit their bosses," he wrote in Harvard Business Review.
Even if you're strong-willed and able to put up with interpersonal differences, job apathy may take root when your ideas are consistently disregarded or ignored. "The feeling that you've contributed in a special way is incredibly gratifying, wrote contributing editor Jeff Haden in Inc. "But when your boss or company shoots down or even laughs at your ideas, it's not only insulting, it's demotivating. And pretty soon you stop caring."
Stunted growth
Lack of growth potential also hinders job satisfaction — even over a surprisingly short timeframe. Employees should be able to picture where they'll be in an organization 12 months from now, according to a LinkedIn post co-authored by former General Electric CEO Jack Welch and his journalist wife Suzy. That means having a clear sense of what you'll be working on, and with whom. "If that scenario strikes you with anything short of excitement, then you're spinning your wheels," they wrote.
Insufficient funds
Naturally, floundering financial performance or disconnects in compensation should be additional causes for employee concern. "There's no need to go down with the ship," workplace expert Lynn Taylor told Forbes. Watch for significant extra job duties without commensurate pay increases, a dangerous pairing common among firms in the midst of downsizing. On the other hand, if your company is humming along and hitting its financial targets — but not raising salaries in line — it may be time to start looking elsewhere.
Employment authorities agree: Life's too short to be stuck in an unsuitable job. If you've noticed one or more of these signs at your current company, don't hesitate to explore your options.
A great place to start is Ajilon's Salary Guide, which includes up-to-date salary data for your local job market along with job descriptions and industry-specific insights from staffing and recruiting experts.