December 6th, 2017
Including the Right Job Keywords Without Stuffing Your Resume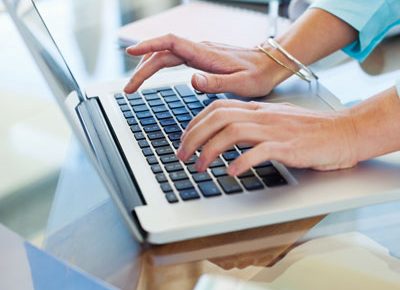 Applicant tracking system (ATS) software has been a game-changer for employers with open positions. An ATS incorporates keyword search to create candidate shortlists for busy recruiters and hiring managers. Firms that use an ATS report a 15 percent decrease in time to fill open positions and a 75 percent drop in unproductive activity. Nonetheless, ATS benefits that accrue to employers come at the expense of job-seekers who've failed to populate their resume with the right keywords.
Career coach Anish Majumdar explains, "In the name of making things easier for companies by pre-filtering out unqualified candidates, the peddlers of ATS software have dehumanized the hiring process and sent a terrible message to job-seekers: Conform to the requirements of our machines, or risk being ignored."
WHAT NOT TO DO ON YOUR RESUME
It's hard enough to get noticed at the front end of a job search. ATS software has upped the challenge by becoming more sophisticated over time.
ATSs formerly scanned for job-specific keywords chosen by the HR department. Today's systems can parse resumes to put pre-selected words in context. This capability circumvents an ill-advised practice known as stuffing. This is where candidates simply replicate job-description keywords and place them throughout their resume.
In extreme cases, candidates have embedded job keywords in small, white-colored type at the bottom of their resume to make the "stuffing" imperceptible to human eyes. Don't be tempted to follow their example because an ATS will instantaneously identify the exploit and reject the resume.
BLOG: Including the right job keywords without stuffing your resume via @ajilon: http://ajilon.co/2nEE8zx

Click to tweet
WHAT TO DO INSTEAD
Incorporate the following steps into your job-application strategy:
A GENUINE DOCUMENT
In the end, your resume should authentically represent your work experience. It's much more likely to rise to the top when supported by organic copy that includes legitimate industry- and job-specific terminology, rather than appearing as an "overstuffed" attempt at ATS appeasement. The creation of quality resumes is an art and a science.
For more advice on landing the best professional jobs, check out ajilon.com.
Did you get everything you wanted this past holiday season? Learn the crucial role supply chain and logistics pros played in delivering holiday cheer with this infographic!