June 26th, 2018
How to look for a job when you're already employed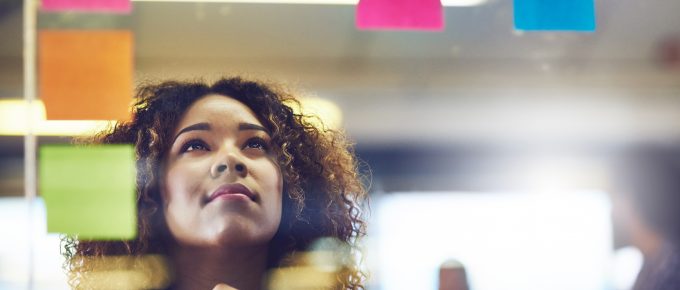 Searching for a job while you're working at your current role is a tricky balancing act. Obviously, you want to keep your job search confidential from your current employer, but you don't want to miss an opportunity because of your current role. How to navigate this tricky situation? Read on for some tried-and-true guidelines, best practice, and tips to make the process a bit easier.
Use a Recruiter or Search Firm
Working with a recruiter can be your best resource to finding a new job without alerting your current employer and leaving you vulnerable. A recruiter will help identify the best opportunities that meet your goals. They will also do the legwork of pre-screening the job requirements to make sure there's a match. Most recruiters even serve as a go-between in making introductions to the hiring manager, sharing valuable information about you and setting you up for greater chance of success by the time you get to the interview.
Don't Check Out During Search
Just because you're putting your exit strategy into play doesn't mean that you should forget about your work ethic. You still hold responsibility to your current employer, so continuing to do your job to do. It's hard if you have one foot out the door already, but you want to be able to leave with integrity and preserve your reputation.
BLOG | How to look for a new job (when you're already employed) via @ajilon: https://ajilon.co/2IuzhpC

Click to tweet
Maintain Boundaries
It must be said: don't use your work email to apply for a new job. Prospective employers seeing the email address will instantly question your credibility. The same goes for using work equipment, so don't create your resume on your work computer, and don't take phone interviews at your desk. Many companies now monitor communication in the workplace, so it's advisable to not even use the office wifi, even if you're on your personal phone or computer.
Use your lunch and break times strategically, and use these times to check your email (on your phone) or go to your car to make a phone call. Avoid any job search activities during the time you should be working.
Similarly, don't share your plans with colleagues. No matter how close you are, or how well-intentioned they are, there's no way to predict how far the information will go once you've shared it.
Scheduling Interviews
You don't want to arouse suspicion by missing a few hours of work here and there. And there are only so many times you can fake a doctors' appointment before people start to catch on. If possible, schedule interviews on the same day or on consecutive days, and take a personal/vacation day from your current job. Or if the location is nearby, schedule breakfast or lunch interviews. Telling the interviewer that your job search is not public is a good strategy, and they're likely to be happy to accommodate the schedule to your needs.
Leverage Your Network
Connect with your in-person network of friends, classmates, and old colleagues and let them know you're quietly job searching. They may have leads for you, or other connections to make. Confirm that they aren't connected to your current job or boss in any way. And don't ignore your virtual network – make sure your LinkedIn profile is up to date, and that your other social media channels are set to private. When updating your LinkedIn profile, be certain to turn off the update notifications. These will alert your network to any changes you make. That's a surefire way to alert people that you're on the hunt.
Finally, be patient. Job searching can be a long process, and doing so while you're working a full time job can leave you drained. Stay organized, and follow the above tips, and you'll increase your chances of success in your search.