October 23rd, 2019
Best Tips for Your LinkedIn Profile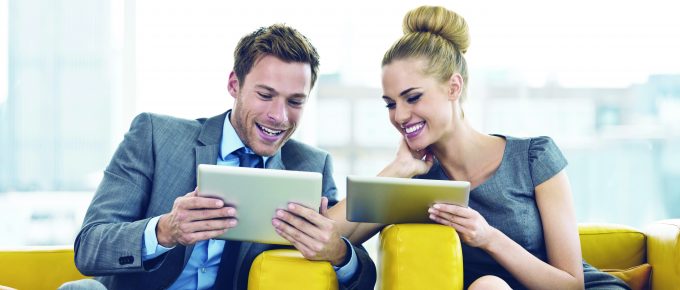 Are you in the midst of a job search? If so, you're probably regularly searching for ways to make yourself more appealing to potential employers. Heck, even if you're not searching for a job, you should always maximize your appeal. After talking to some of our stellar recruiters, we found that the first place they look is your LinkedIn profile. Because of this, we compiled our top 5 tips to make your profile stand out and amp up your professional appeal. Here you go:
Background & Profile Photo Tips
Or for that matter, add one! If you have a profile picture, make sure it's not a random shot. Employers like to associate a face with a name and they're looking for someone who appears put-together and professional. Use a picture that is shot head-on and is in color, skip images with other people, and if possible, get your profile picture taken by a professional.
When choosing a background photo, make sure you stick with something clean and simple. Try finding an image that showcases your industry, or a skyline of the city you're located in.
Create a Custom URL for Your Profile
Updating your URL to include your name not only makes you more searchable, but it will also make you look like a tech-savvy and thorough potential candidate. It's best to use the name that people most frequently call you, avoiding the use of personal nicknames. LinkedIn's own site is a great resource for tips on making this simple yet significant change.
Writing a LinkedIn Summary
Think of this as your About Me – an introduction to your professional brand. Avoid any short jargon, and stick to 3-5 short paragraphs. Highlight your specialties and the industries you work in, provide a short synopsis of your work history (and current role!) and if you feel up to it, invite readers to Connect.
How to Request a Recommendation on LinkedIn
Recommendations are huge, particularly when a potential employer or a recruiter is sifting through tons of profiles. All recommendations are good, but particularly focus on obtaining them from individuals that you directly reported to. This way, you're supplementing your word with the words of other respected individuals.
Uncomfortable asking? We get it. Just make sure you're specific, thoughtful and approach the person with exactly what you'd like. If you partnered with a colleague on implementing a new strategy or development, ask them to write about their experience working with you.
Update Your Contact Info
A lot of potential employers are looking to fill a position because they have an immediate need. If it's difficult to get in touch with a potential candidate, the hiring manager is likely to move on to the next candidate. Because of this, it's essential to have an up-to-date phone number and email address that you frequently check listed on your account. You may also want to consider making your email address public so that interested employers can email you before you're an actual connection.
5 #LinkedIn Profile Updates to Make Now: https://ajilon.co/2IxOs4Y

Click to tweet
While some of these tips seem elementary, you'd be surprised how often these things are overlooked. Go ahead. Check out your LinkedIn profile. You'll probably find that you need to make some updates now, and you'll undoubtedly enhance your job search later!