March 14th, 2016
Keep the madness out of your job search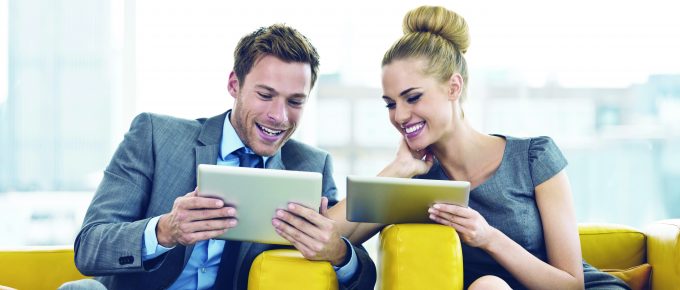 Across the nation, bubbles have burst, office pools have been populated and amateur bracketologists everywhere are wondering whether picking the big second round upset was really a good idea after all.
Yes, March Madness is officially here.
Now that the games are underway and the teams in the tournament are playing for an NCAA title, Ajilon took note of the similarities between a school's chase for the championship and a job seeker's search for the perfect position. After all, just as hundreds of teams go head-to-head on the hardwood throughout the season, hundreds – if not thousands – of candidates can be competing for the very same job you are right now.
So how can you emerge victorious in your professional bracket? Ajilon offers some tips as you make your way through your job search – and the competition.
Sweet Sixteen
By the time the NCAA Tournament reaches the Sweet 16, the remaining teams will have demonstrated an ability to stand out from their peers and show off glimpses of championship potential.
In your job search, you may need to wade through countless job descriptions to find the opportunities that stand out for you. Likewise, employers may be sifting through hundreds or thousands of resumes in their search for a championship candidate. Make sure you are applying to the jobs that are right for you and take the time to separate yourself from the crowd.
Here are a few tips to help you advance and move on to the next round:
Expand your resources. Tap into as many sources as possible to increase your exposure to potential opportunities. Browse the internet, newspapers and social media sites. Join associations and organizations to network. Talk to friends, family and acquaintances. Work with a recruiter that can help you land the right position for your career, skills and interest.
Perfect your resume. Your resume is your introduction to potential employers – it is the first time they see your name and the first piece of your work they will evaluate. Don't just have one generic document. Instead, tailor your resume to each individual opportunity you apply for. Keep it concise and on target. And make sure there are no typos or formatting mistakes. Resumes with errors tend to get rejected – right into the trash pile!
Use social media. Sites such as LinkedIn can help you build relationships with potential employers while strengthening your references and professional credibility. In fact, many employers report that they use social media sites to conduct initial background checks. So take advantage of these tools, but don't post anything you wouldn't want an employer to see.
Overcome the #madness in your #jobsearch. #marchmadness #jobseekers: bit.ly/1Rj0U1V

Click to tweet
Elite Eight
Making it to the elite eight is a testament to a team's talent and its ability to come through in pressure situations.
In your job search, this is the round when you receive replies to your application from employers that recognize your talent and see your potential to come through for them. These companies will likely call you to get more information and, if the discussion goes well, schedule an interview.
To turn that potentially nerve-wracking discussion into an easy layup:
Have a copy of your resume easily accessible. When you do get a call back, use it for easy reference.
Have a list of questions ready for each company you applied for. This way you're well prepared for the discussion.
Speak slowly and clearly. You don't want your potential employer to think you're a poor communicator. Avoid mumbling and make sure you are understood.
Be proactive and ask for the next step. To show your interest, ask the potential employer when you can set up an interview.
Remember to take notes. Jot down key points from your discussion. Review the information and be better prepared for the next step.
Final Four
The last four teams standing are all tremendously talented – and maybe a little bit lucky. But to become a champion, teams need to be well coached. That's because preparation, mental toughness and a keen awareness of what it takes to win are all critical to success.
In the workplace, your final four will be those few interviews you land. Interviews are a chance for you to demonstrate your talent, as well as your knowledge of the position and the goals of the company.
To turn that potentially nerve-wracking discussion into an easy layup:
Be prepared to talk about yourself. What skills and experience can you apply to this job? Why are you the ideal candidate for this position?
Research the potential employer. Find out as much about the company as you can – its history, its competitors and its future.
Ask for help from your recruiter. Your recruiter can provide comprehensive information to help you prepare for interviews.
Be prepared to ask good questions. Ask not only about the position, but also about the department and the company.
Remember to follow up after your interview. Send a thank you e-mail or hand-written note to express your gratitude and reiterate your interest in the position.
Champion
Finally, you're hired! You're the champion!
But, just like on the court, hard work doesn't stop once you win. Instead, you need to remain focused in order to ensure continued success and stay at the top of your game.
Here are a few tips for making your transition a success:
Learn what your employer's expectations are. Find out what the company and your boss expect of you. Keep in constant communication with your boss to ensure your goals are aligned.
Get to know your coworkers. Spend time with the people you work with and build relationships.
Dress appropriately. This depends on your particular job, but check out what others are wearing. If you're unsure, remember it's always better to be overdressed than underdressed.
Be enthusiastic. Be eager to work and show you're excited and ready jump on board. Ask questions and be confident!
For more workplace insights and information on how we can help you be the last one standing in your job search, contact your local Ajilon branch today.