August 1st, 2016
5 Interview Tips Learned from The Bachelorette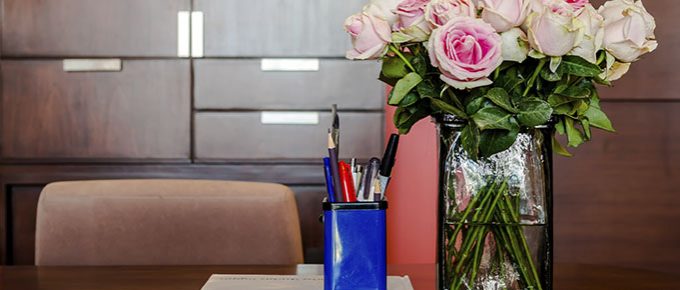 After her heart was broken on The Bachelor, JoJo Fletcher decided to embark on her own journey to find love as "the bachelorette." Determined to find true love, 25 men vied for her affection while going on extravagant dates around the world. Narrowed down to Jordan Rodgers and Robby Hayes, JoJo will pick who receives the final rose in the 12th season finale on Monday, August 1st.
#InterviewTips we learned from #TheBachelorette via @ajilon: http://ajilon.co/2aJFvqf

Click to tweet
There are many instances during the show that relate to the interview process. Here are five interview tips learned from watching The Bachelorette.
Make a good first impression.
During the first episode, JoJo was introduced to 25 men. Each stepped out of the limo in hopes of making a good first impression. On every season, there are people that go above and beyond to stand out. JoJo herself wore a unicorn mask when she exited the limo on Ben's season.
During the interview process, you want to do something that makes yourself stand out from other candidates, without going overboard. Do the simple things first: dress for success, be confident, make eye contact, smile and give a firm handshake when meeting the interviewer. This will show your professionalism and desire to connect with the client.
To take it a step further, make your résumé stand out by highlighting unique opportunities that apply to the potential job. Also, give a relevant, yet outside-the-box answer, to a typical interview question. Oh, and if you're up for it, you can even leave a memorable leave-behind.
Be yourself.
One-on-one time is both a blessing and a curse on The Bachelorette. During this time, men have the opportunity to connect with JoJo on a personal level. However, if they don't connect as well as they had hoped, they could be sent home quick. In this situation, it's typically because contestants got pushy, forced the issue, didn't open up, didn't act like themselves, or there was simply no spark.
During an interview, this is your time to shine, connect with the interviewer, and see if you're a good fit. Instead of feeling nervous and creating an awkward situation, be confident in who you are and what you have to say, and don't let the stress of an interview get the best of you.
Prepare by researching and learning everything that you can about the company. Practice answering basic interview questions and coming up with potential answers. Look at sites like Glassdoor to get an idea of what you can expect. Be flexible before, during and after the interview process. And maybe the most important two things of all: listen and ask questions—it's a two-way street.
Make the most of any given situation.
Everyone dreads the two-on-one date. Contestants are thrown into a very stressful situation and feel as if they have to compete with the other person involved to stay in the game. In the end, only one person gets to stay.
Sometimes, you might have a group interview, whether it be with multiple candidates, multiple clients, or most likely, multiple interviewers. Go into this type of interview with a positive attitude. Interact and engage with everyone in the room. Build off of and reference what others are saying, but also make what you say unique to yourself. Doing so will show that you're a great listener but can contribute your own ideas and beliefs. Lastly, thank everyone in the room individually and shake their hands. If you're interviewing with multiple interviewers, be sure to write each one a personalized thank you note.
Don't get antsy.
The rose ceremony… the most nerve-racking moment in the show. Who's going to stay and go? Dramatic music plays as JoJo passes out the roses. In the background, contestants are sweating, taking deep breaths and making concerned facial expressions. All they can do is play the waiting game and cross their fingers.
The waiting game is no secret in the interview process. The most important thing to do is remain calm, and don't force the issue. Stay positive, and be patient. Don't work against yourself by driving yourself crazy and obsessing over what could happen. Don't analyze or read into every detail. There's probably a legitimate reason why the decision process is taking longer. You can follow up with your potential employer, but don't go overboard and annoy them.
Accept rejection.
During almost every episode, someone inevitably goes home. Each contestant is interviewed when they don't get a rose, and some take it better than others. This is a time for contestants to reflect on their situations.
If you don't receive a job offer, you'll probably experience a mix of feelings: anger, frustration, sadness, confusion, etc. This is normal, but don't dwell on it. Instead, figure out how you can do better next time. Were you prepared? What more could you have done to make yourself stand out?
The hiring process takes a lot of preparation, and the situation isn't always easy. What you do next is what matters. Instead of overreacting, be thankful for the experience and exposure that you received. Move on graciously and apply what you learned to your next interview.
"Final Rose" Thoughts
Just like The Bachelorette, the interview process can be nerve-racking and stressful. Stay calm, prepare, don't force the issue, and do the best that you can in any given situation. Believe in yourself, and have faith in your abilities. If you do those things—and remain steadfast—you'll eventually land that significant other, err… job, that you've always wanted.