June 23rd, 2016
How To Achieve Job Satisfaction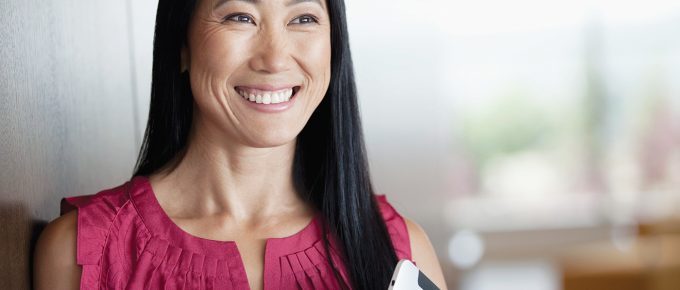 Confucius once said, "Choose a job you love, and you will never have to work a day in your life." Work plays a significant role in our lives. Jobs can have meaning and purpose, and achieving job satisfaction is the key to success. Job satisfaction is when a person's hopes, desires and expectations about the job he or she is engaged in are fulfilled. So what do you do if you are dissatisfied?
Do What You Love
What are you passionate about? The most important factor in job satisfaction is doing something you are passionate and excited about and finding a company culture that fits you. When this happens, the work doesn't feel like work at all, and the days fly by. Finding a career that is best for you and one that you are passionate about involves self-discovery and self-awareness in order to be successful. However, even if you are not happy, you can work toward a job you love by making the most of any situation and taking advantage of every opportunity that comes your way. Use your current situation as a stepping-stone. Find meaning and purpose in any and all work that you do, and set out to gain as much experience and skills as you can.
Do what you love #lovewhatyoudo via @ajilon: http://ajilon.co/28OYSIz #WorkWorkWork #JobSatisfaction

Click to tweet
Learn How Your Brain Works
Figuring out and understanding your personality type can help you learn how your brain works. There are many personality tests online that you can take to learn your preferred style of working. You can figure out your learning style, what strengths and weaknesses you have, how you function on a team, your leadership styles, what motivates you, etc. With this information, you can build on your strengths and minimize your weaknesses. All of the information from personality tests can benefit you in your career.
Show Off Your Skills
Put your skills to work. Being good at what you do helps with achieving job satisfaction. Each individual has talents, abilities and skills that differentiate them from others in the office. So what makes you different? What makes you special? Do you have gifts that make you stand out? Do you have experience that others might not have? Do you have any special abilities? Figuring out what your skills are and letting them shine can help you perform certain tasks well.
Work For A Company You Value
Your values are your core beliefs. They are your priorities and the things that you believe are the most important to you. Values are the things that tell you what is right from wrong and the things you are willing to fight for. You want to know what your values are to succeed in the workplace. Hard work, honesty, integrity, being successful, helping people, freedom to do your work a certain way and opportunities for creative expression are all examples of things people value in the workplace. You don't want to work for a company whose values you do not believe in.
Maintain A Balanced Lifestyle and Be Positive
When work takes over your life, it is easy to resent it. When you resent your job, you have a negative attitude. Attitude plays a huge role in how you perceive your job. If you are angry and frustrated, then you are much less likely to achieve job satisfaction. Keep a positive attitude by stopping negative thoughts from entering your brain, viewing obstacles as challenges, treating mistakes as opportunities to learn, and keeping a list of your accomplishments. Another way to stay positive and maintain a balanced lifestyle in the workplace is by building good relationships with coworkers. This can be done by being open and honest with them, contributing to projects, not complaining, sharing your interests and talents, and offering to help out when you can.
Challenge Yourself and Add Variety
Different things challenge different people, so find something that challenges you. Set standards for yourself, come up with a friendly competition between coworkers, ask for new responsibilities and commit yourself to professional development. By creating new challenges for yourself, you are able to add variety to the work you are doing. When things get repetitive, people get bored, and boredom leads to job dissatisfaction. Minimize boredom by working on new projects, setting new goals and expectations for yourself, and changing your routine.
Identify and fix what you can in the workplace, and make peace with and accept what you can't. Through doing what you love, learning how your brain works, showing off your skills, working for a company you value, maintaining a balanced lifestyle, being positive, challenging yourself and adding variety to your work, you will be able to achieve job satisfaction.
To find a job you love, let us help.