December 19th, 2017
Heat Up Your Job Search During the Holidays (and Beyond)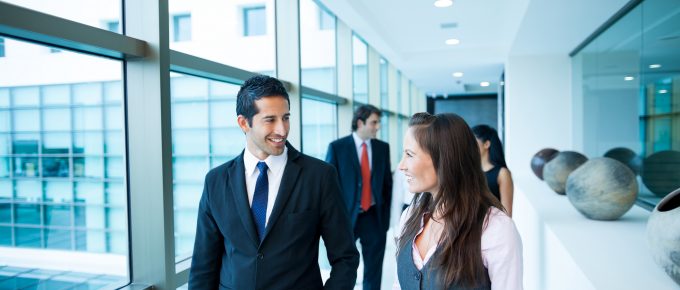 While it might seem counterintuitive at first glance, end-of-year job hunting can pay off for a number of reasons.
Let's start with benchmark holiday work requirements for U.S. businesses. It's true that current workers are roughly 10 percentage points less likely to work shifts on Christmas Day, New Year's Day or both than their counterparts 20 years ago. Bloomberg BNA's Year-End Holiday Practices Survey shows that employers' with required holiday work shifts ranged between 43 and 50 percent from 1997 to 2003. In comparison, more recent numbers, from 2012 through 2017, varied between 31 and 39 percent.
So, yes, factoring in employees using up allotted vacation days before they expire, you'll find it harder to line up meetings or calls with hiring managers and HR personnel during the holidays. But that shouldn't hold you back from staying active in your search activities. The timing could be right if you think through the following dynamics.
Heat up your #jobsearch beyond the holiday season with @Ajilon via http://ajilon.co/2BN3gd7

Click to tweet
MANAGERS WANT TO USE THEIR BUDGETS
Employment researcher Rick Gillis advises job-seekers that end-of-year preparation lays the groundwork for potential new hires. "January 1 [is] the launch of the hiring season," Gillis writes on CIO.com. "This is when corporations give hiring managers the approval and authority to fill those slots they so badly wanted and needed to fill back in September." In many cases, managers opt to spend their hiring budget before the year runs out so they won't risk a cutback in the following year's hiring allocation.
SERIOUS CANDIDATES SHINE
Kisha Mays, who runs an international business development company, likes to bring aboard new hires between Thanksgiving and New Year's. Fewer unqualified responses and better results come through during that hiring window, according to Mays. "Candidates who are really serious about finding a job will keep up the intense search during the holidays," she explains. "Those are the people I like to hire, as they have drive and ambition. They don't let the circumstances or times stop them."
BLOG | The Holiday Hiring Blitz: Time to Heat Up Your Job Search with @ajilon: http://ajilon.co/2yYsj7C

Click to tweet
A RECAP COULD GET YOU NOTICED
What better time than now to promote all you've accomplished this year. Don Raskin, senior partner at advertising/ marketing agency MME, recommends putting together a year-in-review document for distribution to recruiters and hiring managers. "Especially if it's been a few weeks since you submitted a resume and cover letter, a simple email can get the ball rolling again," he notes. Use a subject line of "[Your Name]'s year in review." Raskin says this form of contact helps recruiters focus on your most recent achievements, rather than your entire professional history. Don't forget to include individual successes such as completing a marathon or helping out a community in need. Those activities show self-motivation and personal values that could click with a recruiter.
PEAK SEASON FOR NETWORKING
You never know, a casual conversation could turn into a crucial contact for an unposted position during December's rush of community events and holiday gatherings. "It's important to be seen and meet new people," observes Laura Fries, managing director of an executive search firm. "Attend everything you're invited to and look online to find other networking events for your profession."
COMPETITORS MAY BE KICKING BACK
Many candidates postpone job-hunting until after January 1, to get a fresh start in the new year. That could work in your favor — in terms of less competition for open positions — if you keep your search operational through December. Lisa Rangel, an executive resume writer, comments: "I found that jobs open in November and December were often business-critical functions within the organization and, therefore, companies hired quickly when a [qualified] candidate surfaced." She adds that many companies defer "non-pivotal" hiring until January or after.
RESPONSIVENESS COUNTS
You can also keep your edge over other applicants by conscientiously checking email and text/phone messages throughout the holiday season. Bear in mind that recruiters may negatively perceive candidates who are difficult to reach. This is especially true when employers are gearing up for next year's first quarter.
MISSED THE NEW YEAR CUT OFF?
If you weren't in the hunt for a new job during the holidays, no need to despair. There will be inevitable turnover of those hired before or during the holidays who weren't an ideal fit. Carefully monitor job boards like Indeed and on sites like LinkedIn. Also, consider speaking to a professional recruiter who will can help put you in contact with companies seeking out skilled professionals.
Find additional workplace trends and advice for office and administrative, HR, supply chain and logistics, and non-clinical healthcare specialists by following our regularly updated Job, Career and Recruitment Blog.