June 20th, 2018
Better Health, Better Job Performance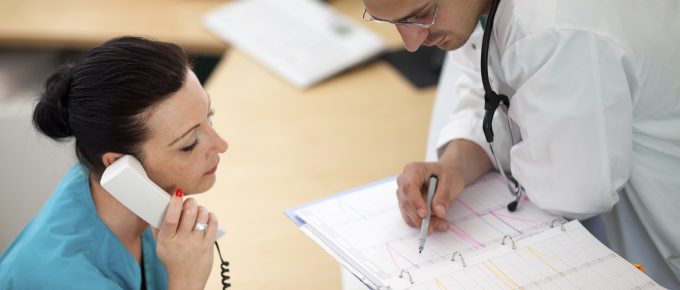 Consider a classic bell curve covering job performance for thousands of professional workers over the course of a year. The highest-rated performers, those on the front end of the curve, are often healthier than their colleagues.
Health Correlated with Success
"People in the top 20 percent on year-end performance reviews also had the lowest medical costs and the lowest health risk scores," health information services firm HCMS Group discovered in a 2014 study.
More recent research finds productivity (quantity of work) and performance (quality of work) as the principal factors influenced by health, according to U.S. business leaders surveyed across a variety industries and company sizes.
Granted, top-level employees may try harder to stay healthy, while illness sometimes prevents lower-tier workers from achieving their potential. Nonetheless, there's a strong correlation between better health and the expected payoff that comes with superior job performance.
Simple actions, such as those listed below, could be rewarding for both personal and career health.
Strength Building
Multi-specialty care network HealthPartners studied 11,000 of its employees who do strength exercises on a consistent schedule and found them to score higher on work performance. "These people are in better physical and emotional shape. They also have a better general health status, productivity and fewer health risks," HealthPartners reports.
BLOG | Better Health, Better Job Performance: https://ajilon.co/2K2EAya via @ajilon

Click to tweet
Specific benefits include less neck, shoulder and back pain, along with lower blood pressure and fewer headaches. HealthPartners physician Brian Nelson, MD, says strength training should be hard— exercising each muscle group to failure twice per week — but efficient. For people on tight schedules, "you are much better spending the time strength training than working on cardio," notes Nelson.
Healthy Eating
A healthy diet not only helps with weight and cholesterol control, but also pumps up concentration, alertness, problem-solving skills and productivity, according to Healthline. It's important to feed the brain with folate (found in meats, beans and greens); omega-3 fatty acids (found in fish, flaxseed, walnuts and some types of eggs); vitamin C (found in berries, bell peppers and citrus); and vitamin E (found in nuts and vegetable oils).
You should also drink plenty of water throughout the day to avoid dehydration and a corresponding decline in planning skills. And don't skip meals in an effort to cram in more work; without a steady supply of nutrients, you'll actually lose energy and productivity as the day wears on.
Sleep for Success
If your career depends on focus and productivity, lack of proper sleep could hold you back, says business consultant and workplace expert Larry Alton. A Harvard study estimates 11.3 days of lost productivity per calendar year for the average worker due to insomnia.
Identify a healthy routine by paying attention to details such as a suitable mattress, making your sleep environment as dark as possible, and dialing back to a cool temperature, around 65 degrees. Resist temptation to check email right before bedtime, too. "At the exact moment when your mind should be slowing down, you're inadvertently making it process new information, stress about tomorrow's decisions and remember new things," cautions Alton.
Prioritize Your Health
In this age of on-demand appointments and growing out-of-pocket costs, it's tempting to visit a doctor or clinic only when something's truly ailing you. But don't overlook the power of continuity with a trusted provider. "Regular check-ups are important to maintain a relationship with your doctor and to receive individualized counseling based on your family health history and lifestyle," advises Heidi Doyle, a physician assistant in the Duke University Health System.
If you're under 30 and healthy, get a check-up every two to three years. Between ages 30 and 40, increase the frequency to every other year. Around age 50, schedule an annual physical. Keep in mind that employees with well-managed chronic diseases experience higher productivity, and are less likely to need to use the FMLA act. Additionally, take advantage of employer-sponsored health programs. Workers who participate are three times more likely to be engaged and satisfied on the job.
Remember that employers highly value "soft" skills such as communication, critical thinking, emotional intelligence, problem solving and professionalism. Individuals who lead a healthy lifestyle naturally preserve, or even enhance, their advantages in these areas at a time when many companies are looking for just the right long-term hire.
Click here to learn more about rising to the top of the job market amid the current talent shortage.