March 31st, 2016
215,000 Jobs Added to the Economy in March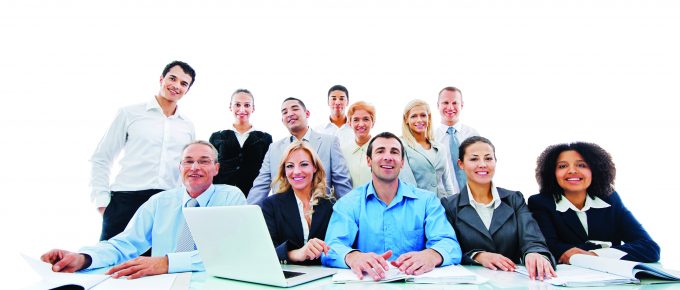 The Latest Numbers From the BLS Employment Situation Report
March's job report numbers typically come in close to 45,000 lower than economists' predictions, but this morning's report was a bit of a surprise. Just over 200k jobs were expected to be added in the last month, but the Bureau of Labor Statistics reported 215,000 jobs were added. This could calm jittery investors and help reassure the Federal Reserve, which is currently weighing further interest rate hikes.
In February, the Fed had their eye on jobs additions, wages and the unemployment rate to aid in their decision to raise interest rates. This month's report is much the same with these same numbers weighing heavily with the Fed and impacting their decision. Let's take a look: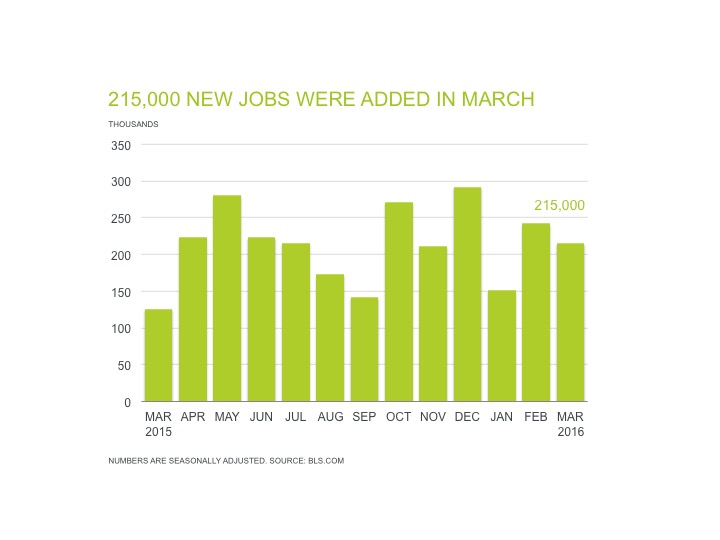 Wages:

$25.43 March
$23.35 February

+ 7 cents month-over-month
+2.3% year-over-year
Unemployment:

5.0% March
4.9% February

+0.1% month-over-month
-0.5 year-over-year
In March, hourly wages rose $0.7 to $25.43 per hour, bringing the year-over-year wage percentage increase to 2.3%. The unemployment rate now sits at 5.0%. While this is up slightly (+0.1%) from last month, the rate has remained constant much like rates in 2008. So what does this mean for the industries we support? Our analysis:

503,000 jobs added since last year in the #healthcare industry. This and more in @ajilon's #JobsReport analysis: ajilon.co/1UYwQ2a

Click to tweet
In-Depth Look: Our Industries
Let's dive right into a look at how our industries compare to the national numbers:
Professional and business services

Month-over-month change: +33,000
606,000 jobs added since March of last year
Construction

Month-over-month change: +37,000
+301,000 jobs added year-over-year
Manufacturing

Month-over-month change: -29,000
-27,000 jobs lost year-over-year
Transportation and warehousing

Month-over-month change: -2,500
+52,800 year-over-year job gains
Health care

Month-over-month change: +36,800
+503,000 jobs added since March of last year
Hospitals

Month-over-month change: +10,200
+183,400 jobs added in the last year
Administrative and support services

Month-over-month change: +14,100
+239,700 jobs added year-over-year
For companies hoping to hire non-clinical healthcare, administrative and supply chain and logistics professionals, the market remains extremely competitive. You'll want to establish yourself as a premier employer to beat out your competitors and hire the right professionals. Making sure to offer the right salary and benefits is the first step in establishing yourself in the marketplace. Request a free copy of our Salary Guide – a comprehensive resource for salaries across the industry – to get the latest salary insights that will help you hire the industries top professionals.