April 7th, 2016
How to Negotiate a Counteroffer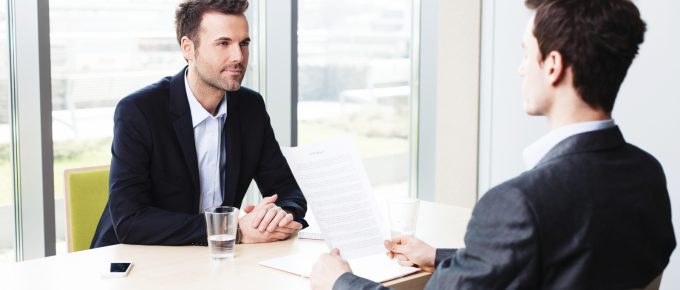 As a valued employee, your company is likely to do whatever it takes to retain you…if and when you resign. This is a compliment, and it will make you feel good about the years of hard work, commitment, and loyalty to the company.
However, you should think rationally about this offer and ask yourself some soul-searching questions.
The Questions
If I'm worth a raise today, why was I not given the raise last month, last week, or yesterday, before my resignation?

Is money the real reason I'm unhappy working here? Or, are there other, more significant reasons?

Where is the money for the counter offer coming from? Is it next year's raise?

Will a raise make me happy, guarantee my loyalty, and improve my morale?

Now that my employer is aware that I'm unhappy, will my loyalty and productivity be in question?

If I decide to accept the raise and stay with the company, will my original resignation affect my chances in the next promotion opportunity? Will it make me vulnerable if cutbacks occur?
You put in your notice, but now your company wants you back. Learn how to evaluate - or negotiate - a #counteroffer: bit.ly/1XjNg3h

Click to tweet
Interesting Points
Studies show that job satisfaction is achieved through factors other than compensation alone.

Statistics reflect that 89% of those who accept a counter offer leave within six months, and 93% of those who accept a counter offer leave on their own within 18 months. 

The same circumstances which cause a person to consider a change are likely to be repeated.

Grandiose promises are difficult to keep.

Cultural and behavioral patterns are hard to change, and must receive constant attention.

It seems unfortunate that you have to threaten resignation to get a deserved raise. Think about the implications. Talk to a mentor, your recruiter, and some employees of the new company to help you make an informed decision.

The best way to approach your search for a new job opportunity is to make a list of all the reasons you want to leave your present employer. Revisit this list occasionally during your search.
After you've considered all of the above, take a good hard look at your list of pros and cons. Make sure the benefits outweigh the negatives in whatever decision you make and that your choice is ultimately one that will make you happy.
Still searching for your dream career? Connect with an Ajilon recruiter who can connect you with top employers in your area. Submit your resume today.