October 3rd, 2019
The Best Ways to Resolve Conflict at Work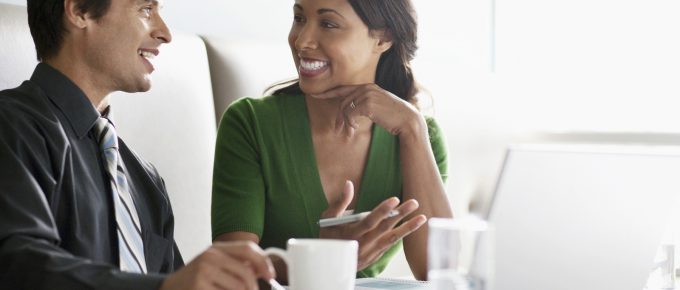 New research predicts that by 2050, we may be faced with a weaker economy and a growing income divide.
These findings by the Pew Research Center, along with the complexity that comes with doing business today, may signal more conflicts in the workplace as workers struggle with anxiety and stress in their personal and professional lives. There may also be a growing need for ongoing conflict resolution as a critical skill for human resources.
Conflict at work
Unfortunately, while there is a plethora of training for issues such as technology or finance, there is little offered in terms of conflict resolution education, says Margaret Heffernan and author and part-time lecturer at the Bath School of Management in the United Kingdom."Not knowing how to handle it, we prefer to ignore it and hope it goes away," she says. But unresolved conflict festers and multiplies.
BLOG | The Best Ways to Resolve Conflict at Work via @ajilon: https://ajilon.co/2JAYt2v

Click to tweet
The Cost of Conflict
At the same time, conflict and its resolution are costly. It's estimated that $359 billion in paid hours is wasted annually in this country because of conflict, with much of that coming from time lost due to problem-solving steps and resolution.
The Role of HR
For HR, it's clear that an effective and efficient conflict-resolution process is essential. Friction between managers and workers are often a result of discord arising from changes in the workplace. When conflict has reached the point that someone is threatening to quit, disagreements are getting personal or it's affecting the morale or success of the organization, then it's time for HR to step in.
Here are some tips to implement an effective conflict resolution program:
Listen.

Human resources needs to meet privately with those involved in the conflict. "The important thing is to show them you care about their situation while reminding them you're all there to do a job for the good of the business," says Evan Lassiter, formerly of Cloudreach and now senior talent acquisition specialist with Contino.

Clear the air.

Let individuals express their frustration or anger as such emotions need to be vented and acknowledged before those involved can move on to discussing the conflict more rationally. HR may want to meet separately with those involved to let them share their feelings. Take advantage of this chance to ask specific questions in order to understand the problem.

Ask for input.

Ask participants for some ideas about how to resolve the conflict. Make sure they use "I" statements and not "you" statements that sound accusatory and can rekindle the conflict. Summarize options and get all involved to agree on the next steps.

Look at the bigger picture.

It may become clear during conflict resolution sessions that a department has a communications problem or doesn't allocate resources efficiently. In order to avoid a repetition of the conflict, documentinghow these problems arose can enable leaders and employees to take steps to improve communications or distribute resources. Making a commitment to improve can help avoid some conflicts or make such discussions easier in the future. "In many cases, things linger so it's good to check in with those involved to see if progress has been made and if additional support and follow-up is needed," says Brooke Peterson, vice president of sales operations in North America for Skyfii.
Finally, keep in mind that healthy conflict can be a growing opportunity for employees and the organization. By helping workers to work through their differences and resolve them, HR is setting the stage for a stronger organization.