May 9th, 2018
New Moms in the Workplace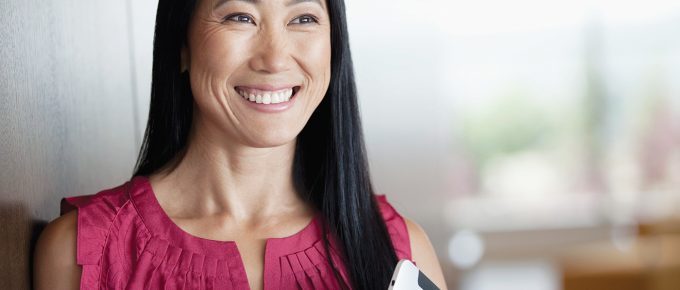 You've done it. You've brought a new tiny human into the world. And now you're going back to work, like the boss lady that you are. 
Transitioning back to work
Now that it's time to get back to work, there are a few things that might help ease the transition. Remember that HR is the best ally for a new mom as she navigates her back-to-work transition. Work on a plan with your Human Resources department for your projected back-to-work timeline.
Are you a new mom trying to get back in the groove at work? http://ajilon.co/2dL34uR via @ajilon

Click to tweet
Being a new mom in the workplace can be physically and emotionally overwhelming. Leaving your new addition, sleepless nights, and in some cases nursing can all weigh down on a new mom as she returns to the workforce. It's likely that your HR department has helped other new moms transition back to work before you, and they can offer some tips.
Organizing childcare
Whether your little one will be with daycare, a nanny, friends or family, getting a plan in place for your childcare needs is essential. Feeling good about those who will be watching over your child can really help you reacclimate to the workplace.
Pumping at work
Depending on the state you work in, there are different employment laws regarding nursing mothers. Also, depending on the size of your company, there may be specific laws and regulations that your employers must abide by. Again, work with your HR department to find out what your company allows regarding "pumping breaks" and what the situation will look like as you return to work.
Try to get a plan in place. This will allow your employer time to make any adjustments they hope to accomplish before your return. Here is a helpful guide to knowing your rights as a nursing mother/employee.
The Dress Rehearsal
Before going back to work, and to ensure a seamless transition, it's helpful to do a "dry run" of a typical day back to work. Whether you have only a few days, or a few weeks, you should practice to the point that you feel comfortable with the schedule and the timing so that your first day doesn't have any added stress.
Flexible Schedules
The one predictable thing about children is that they are unpredictable. There will be times that your little one will get sick, or forget their lunch, and you'll have to figure out a way to make it jive with your work schedule. Give yourself a little grace and try to do the best you can to fulfill your duties as an employee and a parent.
Working Mothers Unite
Mothers all over the world go to work everyday, and you can do it, too! While it may feel overwhelming at first, and exhausting, and maybe a little lonely, know that there are likely mothers in your company who have been through this as well. It helps to connect with other mothers who have successfully transitioned back to work.
Is temp work the answer?
In the event that full-time employment doesn't seem like a good fit for you during this season of life, temporary work may be the answer. For help finding temporary employment, check out ajilon.com or contact your local branch.
For more tips on the workplace, or to find new employment, check out ajilon.com.