April 26th, 2019
The Evolution of the Administrative Professionals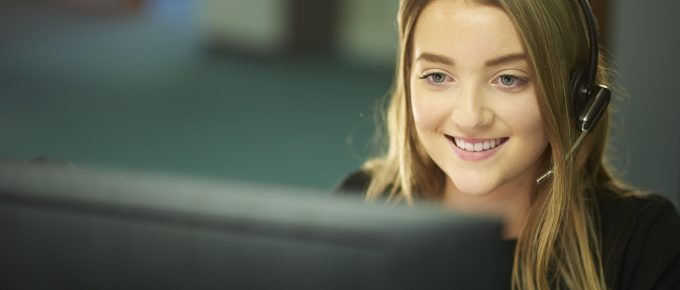 Administrative professionals in "Mad Men" were portrayed in an occupation dominated by women. They diligently typed correspondence and answered phones when not hurrying after their bosses, steno pad and pencil in hand.
But that portrayal is fortunately out of date. Administrative professionals now find themselves occupying critical positions. These jobs can serve as stepping stones. In them, admins gain key experience and skills that help propel them into other roles and industries.
The Role of Technology
One of the reasons that administrative professionals have evolved so much is because of technology. For example, managers often handle much of their own correspondence via email. They may no longer rely solely on administrative personnel to make appointments or write reports. This has helped shift the role of administrative personnel away from doing only the tasks delegated by a boss. Instead take take more proactive approachs to managing information and coordinating tasks and teams.
One administrative professional has described his job as a managerial role without the title. "I'm a project manager," he said. "I'm a leadership consultant. There are so many different titles I can assign myself."
BLOG | The Evolution of the Administrative Professional: https://ajilon.co/2JMmkbQ via @ajilon

Click to tweet
It's that exposure to various tasks and challenges that can help administrative professionals learn skills they might otherwise have to gain through more schooling or many more years of working in other jobs. For example, administrative tasks can include web conferencing, software applications, online customer service, online sales and marketing, website development and management, maintaining databases and developing PowerPoint presentations.
Collaboration is Key
At the same time, those in administrative roles are developing their "soft" skills such as cross-departmental collaboration and communication.
Skills highly sought after include multi-tasking, tech-savviness, communicating well and collaborating with others. Those in administrative roles receive recognition for their talents in these areas. Specifically, a Staples survey finds that administrative professionals were rated by 57.4% of respondents as better creative problem solvers than their bosses, also topping their managers in categories such as technological skills, being a team player – and even having a better sense of humor.
Admin Pros as Strategic Partners
What do admin assistants do? Administrative assistants often are directly involved in client communications, project research and vendor negotiations, which makes them "strategically positioned to understand the full scope of what a company does and where it may be going – and to follow their company's upward trajectory," Career Quest reports.
Serving in such roles also allows those with new college degrees or little experience to get their foot in the door. The chance to "dazzle some of the higher-ups with your organizational skills and creativity," can enable such employees to work their way into bigger company roles or at least land time on a big project or gain valuable new skills, Maurie Backman writes.
Finally, forget the days of "Mad Men." Administrative professionals no longer subserviently and blindly serve a boss while not encouraged to show initiative. Karen Porter, founder of the Effective Admin, writes that many administrative professionals not only have a lot of responsibility, but appreciate the fact they are "left alone to do their tasks in the order and manner they see fit."
Move over, Dan Draper. The future is here and it's in the hands of the administrative professionals.