February 5th, 2019
How to deal with a bad performance review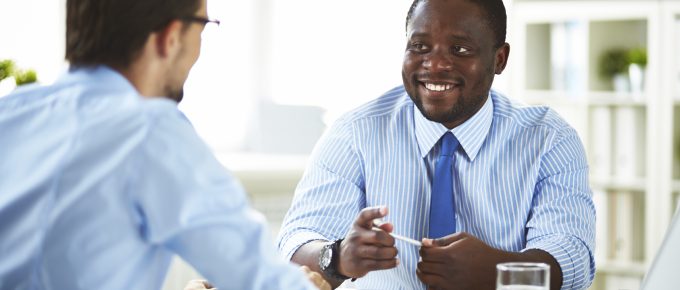 No one usually has kind words for the job performance review process. It's often criticized as an outdated practice that does little to help the employee improve. Even managers often consider performance reviews to be burdensome! But they are still used for a variety of reasons, often because the organization hasn't implemented a better practice or just because it's always been done that way.
While a glowing job performance review is always nice because it can lead to a promotion or pay raise in the future, getting a poor job performance review is stressful. It's not only demoralizing, but can lead to a poorer performance that jeopardizes your future with the employer.
If you don't want a bad review to derail your career, you need to avoid a knee-jerk reaction ("I quit!") and instead craft a strategy that will save your job and professional reputation.
Some things to consider:
Remember to breathe
Hearing criticism of your performance isn't easy, no matter how thick your skin. Now is the time to just take some deep breaths so that you don't explode in anger or dissolve into tears.
Ask questions
You may feel so upset or sad that you can't formulate a thought. But you can always ask: "Can you be more specific about how I can improve?" Just listen. Don't interrupt with defensive statements or heated comments. If you can't think of anything else to ask, just say: "I'm sure I'll have more questions in the coming days as I digest this, so I'd like to be able to ask for more specifics later."
Step outside yourself
 To move on from the initial shock of the review, you need to gain some perspective. Write down some of the criticisms and suggestions and look at them objectively. Can you find some truth in them? Are there criticisms that you've heard before? Are areas mentioned where you've been cutting corners or not putting in a 100-percent effort?
BLOG | No one usually has kind words for the job performance review process. Regardless of the criticism, it's still a process used by a multitude of companies: https://ajilon.co/2BmuPZm via @ajilon

Click to tweet
Write an action plan
Ask the boss for a follow-up meeting to present your improvement plan along with a timeline of 30 to 60 days. This will make a positive impression on the boss and will help you feel more in control. Which will help with some of your stress. If you believe that you've been unfairly criticized for something, such as not meeting deadlines, then present the proof that you've indeed hit the mark. Also, submit your action plan via email so that there is a time-stamped, written proof of your goals and deadlines, which will be helpful for review by you and your boss later.
See the positive
Some of the most successful people in business have failed. Stephen King's bestselling "Carrie" was rejected 30 times. Basketball great Michael Jordan says that he's missed 9,000 shots in his career and lost nearly 300 games. "I have failed over and over again in my life," he says. "And that is why I succeed." Once you get past the sting of the bad performance review, you may find it propels you into trying something new or reinforces your commitment to your job. Look for the positive, even if it's a personal vow to give better feedback to others so that it becomes a positive reinforcement instead of a negative experience.
Finally, avoid running to friends or family who will automatically reinforce your own beliefs about your performance. Instead, seek out those who are willing to give you an honest assessment of your work. By getting a clearer picture of your true abilities, you're setting yourself up for a better performance review next time and a stronger career in the long run.