May 19th, 2016
Ace Your Performance Review and Achieve Job Success (Part 1)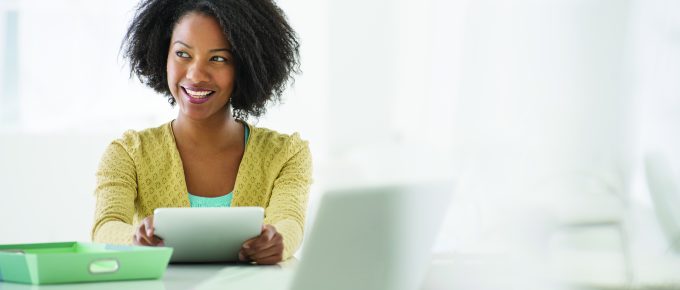 There are many ways to measure success—by the significance of our accomplishments, the size of our paycheck, or, perhaps most importantly, our personal and professional happiness—but there are even more ways to achieve it. And when it comes time for a performance review, we want to know that we've done everything in our power to achieve that success.\
The following tips are things that you can implement right away to help you ace your performance review:
Manage your time.
Sometimes, it feels like there just isn't enough time in the day to accomplish everything we need to, so we have to make the most of what we have. Now, we're not saying you have to account for every second, but, if you make a daily, weekly, monthly, and even yearly plan, and stick close to it, you'll find yourself being more productive. And production is a key point in performance reviews, so you'll want to make sure you've done everything possible to showcase measurable results.
Better yourself.
Start your day early. There are fewer disturbances and you'll be able to accomplish much more when you get an early start. Use any available time to read, plan, study, review or write. Take classes and learn new skills relevant to your industry. Don't just "kill" time; make your minutes count! Your manager will recognize your thirst for more responsibility and be more likely to offer you the opportunity to showcase your talents.
Ace Your Performance Review: Part 1 via @ajilon: http://ajilon.co/1TieBjl #WorkWorkWork #Goals #CareerTips

Click to tweet
Never settle for mediocrity.
Anything worth doing is worth doing well. Don't rush a task just to check it off your list. People don't find success by doing mediocre work. Slow down and do it right the first time so that you won't have to do it over. That being said, don't just work harder; work smarter. There's a big difference between good, old- fashioned hard work and doing more than is necessary. We're not suggesting you take shortcuts; we're saying that there are certain things you can do to be more efficient and make your hard work go a little further.
Finish what you start.
Finish your work before you call it a day. Your manager will see your ability to close out projects and will love your commitment and diligence. And if you MUST leave something on your to-do list at the end of the day, make sure it is a low-priority task. Your high-priority items should be just that—your highest priority.
Check back next week for the second part of Ace Your Performance Review; until then, visit ajilon.com for other workplace insights and job openings.