May 16th, 2014
Four Do's and One Big Don't of Cubicle Décor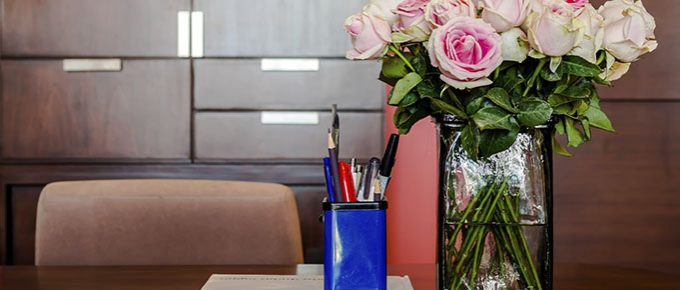 When you spend an upwards of 40+ hours a week in one spot, its only natural to want to make that space comfortable, happy, and reflective of your personality. The drabness of many office cubicles can be depressing, and with few simple additions, you can make your desk your home away from home and create a space where you feel happy and productive. Need a little inspiration? Look no further than our Four Do's and and One Big Don't of Cubicle Décor:
Do: Add some color.
Studies have shown that colors have a significant impact on our moods. Need to be calmer? Try adding a blue vase or fun file folders. Want energy? Try pinning up some bright fabric to your walls or adding red flowers. Be careful with anything that has a fragrance though, and be considerate of your fellow employees and any allergies they may have.
Do: Get personal.
Displaying pictures of loved ones and inspiration quotes is a great reminder throughout the day and also serves as a way to give your space a personal touch. Etsy is a great place to find frames and artwork to fit your unique taste. Another idea is out of the ordinary office supplies like this: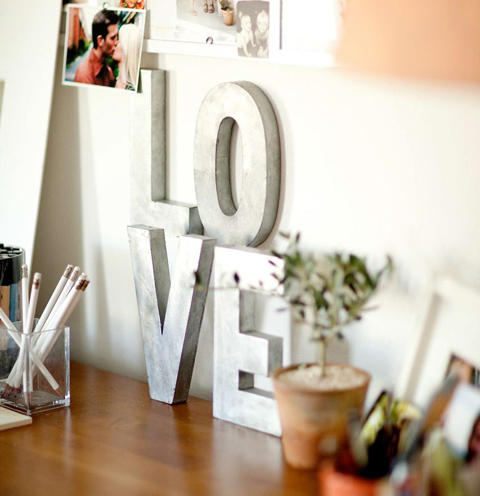 Do: Create mood lighting.
Fluorescent office lighting can be quite harsh, so adding a lamp at your desk can help you beat the cubicle blues. Experiment with various light bulbs to find the one that works for you.
Do: Make it more comfortable.
As Lifehacker suggests, bring in some of your own furniture or an area rug to make the space yours. Having the proper set up can make a huge impact towards your at-work attitude, so making yourself comfortable is essential to productivity.
One Big Don't:
Forget to check with your company's handbook and/or HR department for any rules or regulations regarding decorating your personal space before you get started.
| | |
| --- | --- |
| | Need a cubicle to decorate? We've got room for you! |
| | Not only is Ajilon seeking top HR, Supply Chain & Non-Clinical Healthcare talent, but we are also seeking talented individuals for recruiting and business development positions. There's a reason why we love to say #myjobsmorefun, & it's because we have a great group of individuals that share the likeminded goal of helping great professionals find work at exceptional companies across the US. |