February 25th, 2016
Why Precision Medicine is More than a Trendy Term (Part 2)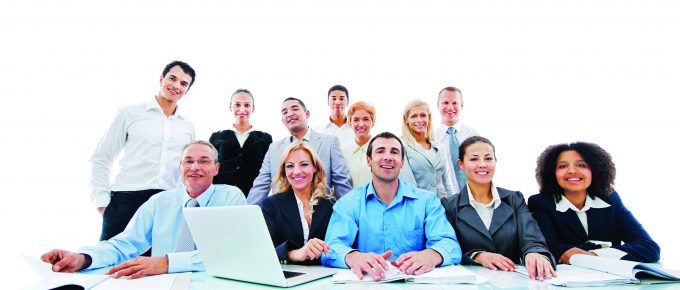 Right now, precision medicine is a hot topic in the non-clinical healthcare industry, but it's much more than a trend. Academic medical centers are leading the way when it comes to the adoption of precision medicine, according to a survey released January 20 by analytics firm Health Catalyst. 71% of such facilities said precision medicine would play a significant role in their organization over the next five years, compared to just 33% of their non-academic counterparts.
"[T]he rest of healthcare has a lot of catching up to do," said David Crockett, PhD, senior director of research and predictive analytics for Health Catalyst. Nonetheless, knowledge of a person's family history, genetics and environmental factors could be balanced against what's known in the medical domain, allowing providers "to focus both prevention and intervention on appropriate individuals," he added.
Why #PrecisionMedicine is More than a Trendy Term (Part 2) #NonClinicalHealthcare: http://ajilon.co/1VGW7v4

Click to tweet
To read part 1, first, click here.
Where Precision Medicine is Taking Hold
A recent example reported by HealthITAnalytics shows practical application of Precision Medicine. Physicians at Duke University Hospital collaborated with Columbia University Medical Center to sequence the genome of a two-year-old girl diagnosed with a progressive, often fatal, neurological disorder. They discovered a severe riboflavin deficiency that wouldn't have shown up on regular blood tests. The patient's condition improved within weeks of starting oral riboflavin supplements.
Elsewhere, Geisinger Health System is Pennsylvania is building its own "biobank" containing the gene sequencing information of thousands of individuals. The goal is to make personalized medicine information available at the community level. "Our vision is that, when you walk into the clinic, your genome will already be in the medical record," commented William Faucett, director of policy and education at Geisinger.
Ready to staff up?
With progressive medical centers serving as a leading indicator, federal officials are primed to pump funds into precision medicine. Further, the technology has been validated as a means of improving patient outcomes, a key aspect of how hospitals and physician practices will be paid under rapidly evolving value-based care models.
In short, it's an opportune time to investigate staffing needs, particularly non-clinical healthcare staffing needs, associated with the precision medicine movement. In larger organizations, that may mean searching for professionals with exposure to scientific discovery and regulatory policy. And in organizations of all sizes, extra resources and skills will likely be needed in new areas of customer service, claims processing and the integration of technology into clinical practice.
If you start assessing your requirements now, you'll be a step ahead of a potential talent crunch when precision medicine gets entrenched in mainstream healthcare over the next few years.
A trusted non-clinical healthcare staffing company can help you get started. Make the right connections today.