September 3rd, 2014
Professional Salaries & Top Talent Go Hand-in-Hand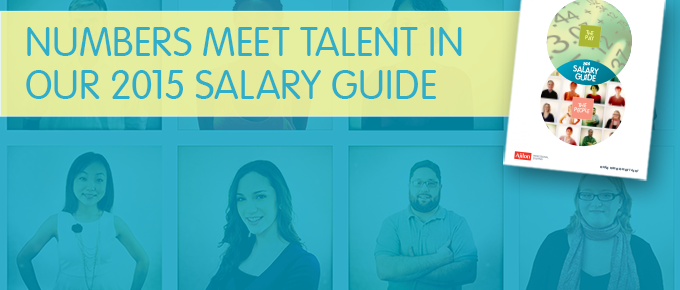 These days, specialty talent is becoming especially hard to find. Top professionals in growing sectors — such as human resources, non-clinical healthcare, and supply chain and logistics — are becoming increasingly selective about where they want work. Even when these professionals hit the job market, they aren't available very long.
At this point, you may be asking, "how can my company recruit and retain the specialists we need to remain successful?"
The answer: Take a well-rounded approach. Seek out top professionals & find out what they're looking for in a job; then match your opportunities to their career goals and personal needs.
Professional Salaries & Needs for Human Resources Professionals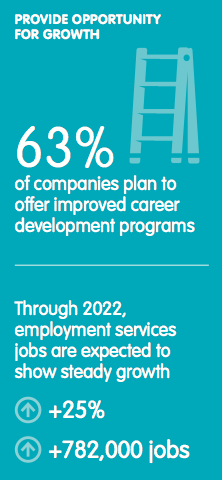 To illustrate the need for a well-rounded approach, we'll look to the Human Resources industry. Currently, the demand for quality HR professionals is on the rise. In fact, through 2022, employment services jobs are expected to rise 25 percent. From HR generalists to compensation managers to benefits specialists, skilled HR candidates certainly have the upper hand in the job market.
Average salaries for HR Generalists range from $50,777-$54,233 (varying on a company's size); however, great compensation may not be the only requirement on an HR Generalist's checklist. Many professionals seek out opportunities for growth with improved career development programs, so it's important for your organization to be in the 63 percent of companies that plan to have/already have these offerings.
Building a Thorough Job Description
Now that you've established what your company needs to bring on your future HR Generalist in terms of salary and benefits, it's important to establish what type of person you're looking to hire. Generalists should be comfortable with employee relations, staffing and training. Typically, an HR Generalist should have a bachelor's degree and up to 3 years experience.
In addition to the more traditional qualities, it may be wise to include new technologies in your descriptions. With as many as 70 percent of HR departments are using social media as part of the recruiting process, you should find an HR Generalist that is comfortable and well-versed in social outlets like LinkedIn and Twitter to recruit and source for future employees.
| | |
| --- | --- |
| | Professional Salaries? Job Descriptions? Industry Stats? Find Them all in our 2015 Salary Guide! |
| | Though the math between talent and salary may be a delicate equation, we've developed our 2015 Salary Guide to provide an in-depth look at the professional salaries for the most sought-after positions in our specialty areas. With this guide, you can find out the salary ranges specific to your location, helpful industry statistics and thorough job descriptions to help you during the hiring process. |