January 7th, 2014
Banning Smokers in the Workplace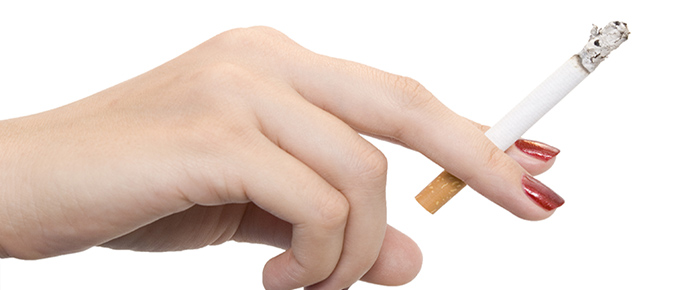 In the 1950s, 60s and even 70s, smoking was socially and legally accepted across the country. In 1975, Minnesota enacted the Minnesota Clean Indoor Air Act, banning smoking in most public places and requiring all restaurants to have No Smoking sections. Since then, smoking bans are quite common. As of November 2012, 28 states have banned smoking in all general workplaces and public places, including bars and restaurants.
Although smoking is banned in the workplace, most offices provide an outdoor designated smoking-section. It is becoming more and more common, however, for businesses to ban smoking all together. More companies than ever are implementing nicotine tests into the hiring process and banning smokers… but is that legal?
On one side, there are no federal laws that protect smokers or entitle them to equal protections when it comes to hiring or promotions. The Equal Employment Opportunity Commission does not recognize smokers as a protected class, however there are 29 states (along with the District of Columbia) that do offer protections for smokers. (A list of these states is provided by the American Lung Association.)
If you do not reside in these states, then you are likely permitted to create a smoke-free environment by banning smokers from your office. Studies have shown that smokers take more sick days than their non-smoking co-workers, and that even a relatively healthy smoker will still have higher medical costs than a non-smoker over a three-year period.  "Our best estimate of the annual excess cost to employ a smoker is $5,816," Micah Berman of Ohio State University said in Tobacco Control. "Employers try to correct for the idea that smokers cost more by paying them somewhat less. Even when we adjusted for that – smokers still cost more."
In the end, it is the decision of business leaders to weigh the pros and cons of banning smokers.  Talented individuals in the industry could be tobacco users, and could potentially be lost to competitors. As an alternative to banning smokers, HR Morning suggests implementing this 5-step plan to help employees quit smoking:
Set a quit date.

Make it three weeks (21 days) from today. Then decrease the number of cigs smoked per day until the quit date. It helps to start by cutting back one cigarette every three days. It also helps if smokers buy brands they hate.

Stock up on oral substitutes.

Gum, carrot sticks, nuts, candy, etc. Use them when the craving to smoke hits.

Delay when you feel the urge.

When the urge to smoke hits, delay for at least 10 minutes. This will often allow a person to move beyond the craving.

Don't skip meals.

People often worry they'll gain weight when they quit smoking. Reason: Cigarettes are an appetite-suppressant. The key to maintaining a constant weight? Spread the intake of calories out more evenly throughout the day. In other words, eat less food more often.

Drink plenty of acidic juice.

Drinking fruit juice that's high in acidity (like cranberry juice) in the first 72 hours after quitting helps remove nicotine from the blood and stabilize blood sugars.
Want more workplace insight? Visit the Industry Insights section of our website!