June 18th, 2014
Achieving Work Life Balance | Whiteboard Video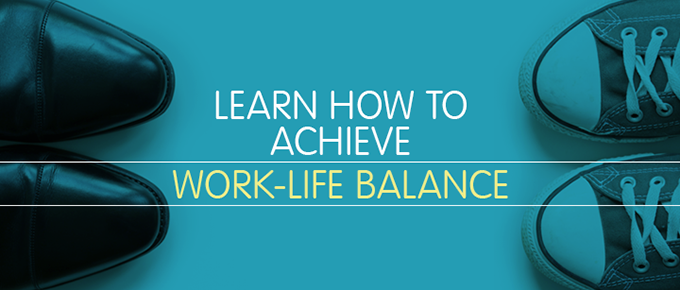 Here at Ajilon, we understand that achieving work life balance can be difficult. In fact, you're not alone! Many Americans also find difficulty finding the perfect balance between the office and the home. In our whiteboard video below, our Ajilon colleague and a mother of two, Elizabeth, discusses 9 excellent tips to help you achieve your perfect work life balance.
9 Tips for Achieving Work Life Balance
1. Seek Flexibility
First, it's important to talk openly with your employer – prospective or current – about flexibility. While sitting down with managers, think of important questions to ask them, such as:
"May I work from home if my child is sick?"
"Would it be possible to come in at 8:30 and leave at 4:30 so I can pick my child up from daycare on time?"
Odds are, if you are open, honest and a hard worker, your manager will work with you. Most managers understand that flexibility can keep employees happy and productive, so making sure your needs are met are just as important to them as they are to you.
2. Prioritize
Next, it's important to prioritize! Make yourself to-do lists and rank your tasks according to urgency. Some working professionals like to keep work priorities and home priorities all on one list, while others strongly prefer to keep them separate. Either way, organization and prioritizing tasks are the key to staying on track both in and out of the office.
3. You + Your Calendar = Best Friends Forever
So you need to prioritize & organize? A great way to do that is to simply use your calendar… and we're not just talking about work meetings, here. Use it to track other events such as vacation days, after-school and after-work activities and appointments outside of the office. If you really utilize that calendar, it will become your very best friend.
4. It CAN wait.
Do you ever find yourself sneaking peeks at your work inbox or making work-related calls after you've left the office for the day? If you absolutely need to catch up on email at home, don't sacrifice valuable time with family or friends to do it. Once family time is over, or you put the kids to bed, dedicate a little time in your evening to check any outstanding emails and voicemails. Remember, business hours are typically from 8-5, so unless it's an urgent matter, it can probably wait until the next morning.
5. Don't Sweat the Small Stuff!
OK, so what about keeping up with those at-home chores? Our philosophy is simple: Don't sweat the small stuff! If the beds didn't get made this morning, it's not the end of the world. As long as the kids got to school and you made it to your desk on time, your day is off to a good start. Focus on your top priorities and make sure they get done on time – it's more important and more realistic to meet your deadlines than to strive for perfection.
6. Carefully Consider Daycare Options
It's time to think about and discuss daycare. If you have young children and need daycare, make sure to put in the time to carefully choose the best place for you and your children. Does your workplace have a daycare facility on-site? That could be a convenient option for both you and your children; however don't make your choice on convenience alone. Remember, this is a place where your kids are going to spend a large chunk of their weekdays, so make sure you all feel comfortable with the facilities and the teachers.
7. No-Work Weekends
Enough talking about the weekdays… It's time to discuss weekends! Unless it's absolutely necessary, dedicate your weekends to anything but work. You put in 40-plus hours at work every week. The weekend is your time to decompress and share with family, friends and pets, too! Sometimes it's understood that there is a major project with an urgent deadline that will require a sliver of your Saturday, but unless it's one of those rare and unavoidable situations, don't allow work to take over those precious weekends.
8. What about ME?!
Let's break down that downtime even more. It is of course important to spend time with family and friends, but there's something else just as important: "ME TIME." Always set a little bit of time aside to do something you love. Whether it's finishing a book, attending a yoga class or visiting the quiet coffee shop on Saturday morning, make some mandatory "me time" to enjoy some quiet and relieve some stress.
9. Go home!
Last but not least, GO HOME! If you have no pressing projects or deadlines that need your immediate attention, there's no need to stay late. Find a stopping point and leave for the day. That's right, when the whistle blows, get up & get out!
| | |
| --- | --- |
| | Now that you've achieved work life balance, let's talk about your staff… |
| | When you have the right staff behind you, the difficulty of balancing work and life becomes a little bit easier. With more trusted personnel, you often can spend vacations or weekends worry-free. Ajilon has a great talent pool of excellent professional in the HR, general office, supply chain and non-clinical healthcare industries. Allow us to help you find the perfect candidates to build your team. |