February 15th, 2017
Five Key Tech Skills that Every Supply Chain Pro Needs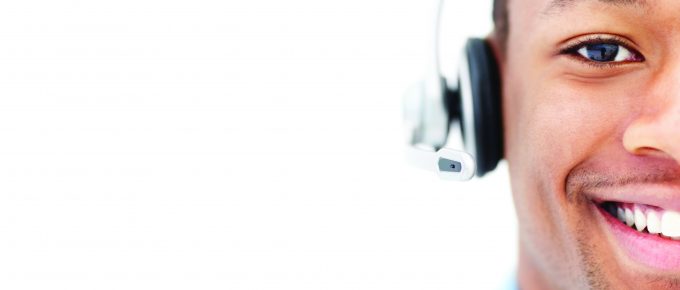 Supply chain pros are evolving. As a result of global supply chains becoming more sophisticated, the professionals who run them are taking on larger roles on the technical side of the industry. Supply chains pros are no longer just using a clipboard, spreadsheets, and phone calls to run their companies' supply chains. Rather, the logistics professionals of the future will also need key supply chain tech skills in order to thrive.
"The way companies need to think of the modern supply chain executive has changed dramatically," writes J. Paul Dittmann in Supply Chain Management Review's Skills and Competencies That Supply Chain Professionals Will Need. The battle for top supply chain talent focuses on acquiring people with process expertise. The mental shift to supply chain-as-a-process leads to the evolution of the supply chain executive. Not only is there a process mastery focus, but supply chain leadership is now becoming part of the executive team.
To meet these demands, current and aspiring supply chain professionals will need technical skills in the following five areas:
1. Supply chain tech management
Supply chain pros don't necessarily need to be credentialed in information technology (IT) systems, but he or she must have a close working relationship with the company's chief information officer (CIO). Ideally, there is no shortage of IT-savvy specialists on staff. Dealing with the challenges of technology selection, implementation, and application is now within the wheelhouse of a supply chain pro.
2. Business analytics insight
Statistical and operations analysis, the formation of predictive models, and application of optimization techniques all roll into logistics now. And the communication of these results to customers, business partners, and executives requires evidence-based data for business modeling and decision-making.
Supply chain managers will need expertise in this area in order to do their jobs. According to a recent Deloitte study, having a technical competency in analytics is a "must have" for companies that hire and employ supply chain managers. Meanwhile, a staggering two-thirds of companies say this skill is increasingly more important.
3. Understanding KPIs and benchmarking
Supply chain managers must be able to benchmark and measure key performance indicators (KPIs) in the supply chain. In order to better understand where a business is today, where it has been, and where it needs to go, KPIs are essential.
"Business processes are increasingly delivered online," writes Business 2 Community's Johnny Marx in The Supply Chain Manager: Top Tips for This Role. There is increasingly more data available to help supply chain leaders assess their business metrics. Enterprise resource planning software, logistics management software, and the Internet of Things (IoT), all come together to give supply chain managers a measure of effectiveness.
5 Key #TechSkills every #SupplyChain pro needs: http://ajilon.co/2lPt0KO via @ajilon

Click to tweet
4. Adopt a "mobile" mindset
Mobile devices are the most critical technology to the supply chain over the next 10 years. They are helping companies track assets and shipments, execute transactions and processes with B2B mobile commerce and ordering. Collaborating better with internal and external partners, mobile devices are transforming the supply chain tech mindset beyond tablets and smartphones to wearable devices, headsets, and more.
5. Adapt to new supply chain technology innovations
Supply chains evolve over time. The next few years will likely be one of those eras of dramatic evolution as a result of accelerating technology development. Imagine the impact that 3D printing will have on the supply chain. From Deloitte's count, 24 percent of manufacturing firms report they are currently using additive manufacturing (like 3D printing) in some form, with another 21 percent expecting to do so within the next three years.
In conclusion, expect more technological skills and intellect to come into play as the role of the supply chain manager continues to morph. It's clear: the job of a supply chain manager is transforming every day with the help of technology.
For more information on outfitting your supply chain with the right people, check out ajilon.com.

Information source: https://www.ngdata.com/what-is-business-analytics/