May 16th, 2017
Is Your Resume Supply Chain-Ready?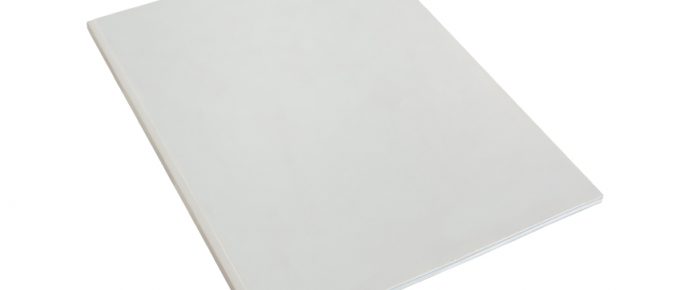 When hiring managers scan your resume, you get about 30 seconds to "wow" them. You'll have to convince them in 30 seconds that your supply chain resume is relevant and worth a second look. Ignore this harsh reality and that supply chain job might go to the next candidate.
Recruiters and employers want to understand the types of employers you've worked for. APICS' Rodney Apple, in How To Optimize Your Supply Chain Résumé And Linkedin Profile, says "along with the size, scope and complexity of the supply chain network or operation you've managed or supported for each position you've held."
In How to Land a Dream Job in Supply Chain, author Shamim Ahmed says a clean, professional resume is crucial. The document should be two pages or less. Your resume should only be one page if you have your eye on an entry-level position. Use supply chain-related keywords in your resume, Ahmen advises. Include all technology and computer skills on your resume and always triple-check your resume for grammar.
Five Ways to Make Your Supply Chain Resume Pop!
Here are five more ways to make your supply chain resume stand out from the pack:
1. Got experience in the supply chain industry? Showcase it on your resume.
If, for example, you are a warehouse manager within the retail industry, include the size, scope and complexity of the warehouse you manage. Include details such as square footage, number of direct and indirect employees, shifts, and level of automation. Any systems you're familiar with, such as the warehouse management system (WMS), should also be included.
BLOG | Is your resume supply chain-ready? http://ajilon.co/2rcJMcA via @ajilon

Click to tweet
2. Tone down irrelevant experience.
Don't let the fact that you previously worked in a completely different field or function deter you from exploring supply chain careers. Just deemphasize this experience. You might consider leaving it off your supply chain resume altogether. In addition, if there are certain skills that aren't relevant to supply chain, it might be best to leave them off your resume, too.
3. Put a bright spotlight on your accomplishments.
Supply chain employees and managers are hands-on. They're problem-solving people who are well suited for accomplishment-based resumes. This type of supply chain-ready resume contains quantifiable information about your accomplishments, writes Lungiswa Nyatyowa in 4 Job-Hunting Tips from Recruiters in the Supply Chain Industry. If during your career you helped your employer reduce inventory turns or save on transportation costs, make sure to include that.
4. Focus on results versus responsibilities.
"A good supply chain resume documents success," according to Charles Dominick, author of Does Your Supply Chain Resume Emphasize Results? Incorporate results into your resume. Use statements like "Increased the supply chain team's productivity by 15 percent," or "Improved customer satisfaction from a 3.1/5 average to a 4.3/5 average." Words like "increased," "improved," "reduced," and "saved" indicate what you achieved, not just which tasks you owned.
5. Incorporate keywords that count.
If you're an experienced supply chain professional, you may already know the best keywords to describe your unique skills, experiences and qualifications. People who are new to supply chain may need more help in this area. Run a quick search on LinkedIn—using your top keywords—to identify new, related keywords. "For example, if you search 'supply chain,' it yields the top-performing profiles on LinkedIn for this particular keyword," says Apple, who tells applicants to study the top profiles and what they have in common. "The key to achieving similar success in the LinkedIn search rankings is to closely mimic the top performers."
Both new and experienced supply chain professionals are in high demand right now, but even in a tight job market, it's only the best and more relevant resumes that get the attention. So, if you have supply chain experience, highlight it. And if you don't, focus on career and educational accomplishments that align with supply chain and logistics. For example, pull out any "wins" that related to innovation and problem-solving, both of which are critical to success in this industry. Do your homework, use strong keywords, and present yourself in the most compelling possible manner.
For more information on how to job hunt in this digital age, check out this post.