March 20th, 2019
Ready for a High-Paying Job in Supply Chain?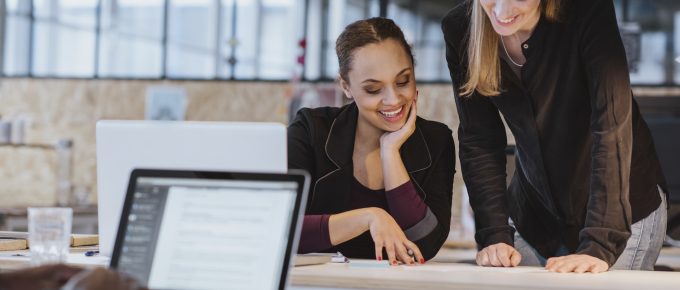 More companies are looking for supply chain talent, and they're willing to pay a premium for it. Are you ready to tap into this opportunity?
Doctors and lawyers typically claim the top spots on those "highest paid salaries" rankings. But did you know that supply chain and logistics professionals don't follow too far behind?
"Medicine pays the most, but once you reach the top ranks in business, you're paid generously, too," Guy Berger, LinkedIn's economist writes in its State of Salary Report 2017. "Leadership roles in finance, sales, tax, human resources, strategy, supply chain, research and development, marketing, and legal are all alternate routes to a high salary."
BLOG | Ready for a high paying job in supply chain? via @ajilon: http://ajilon.co/2iqPgLa

Click to tweet
For example, Berger ranks vice president, supply chain at #13 on the list of highest paying jobs overall. The position fetches a median annual pay of $255,000 and a median cash bonus of $62,500 (Half of the workers earned above and half earned below this level.)
Supply Chain has Lucrative, Favorable Careers
Logistics is becoming a very lucrative and favorable sector for new and experienced professionals in the job market. "Through its extensive span of activities, the supply chain sector offers wide-ranging possibilities for employment and career progression," Rob Byrne writes in Logistics Bureau's Supply Chain Career Changes – How to Get In, Get On, and Get What You Want.
Logistics workers have many roles. They contribute to or manage the process of producing the right amount of the right goods, Byrne explains. Supply chain professionals are must get goods to end-customers at the right time, ensuring customer satisfaction while being profitable.
"The variety of functions involved – product design, procurement, warehousing, production, transport, distribution, sales, for instance," Byrne adds, "encourages demand for new employees and multiplies possibilities for moving around inside, too."
Millennials "Get It"
Millennials appear to be catching onto the value of a supply chain degree and/or career. The Council of Supply Chain Management Professionals (CSCMP) made an important finding. Young professionals in the field give high marks to their jobs, employers and the profession a whole.
In Young Professionals in Supply Chain, CSCMP says the top reasons why young professionals are attracted to the field include:
The variety of opportunities and job types that the profession offers (20 percent of survey participants)
Firsthand exposure through internships, jobs, and courses (19 percent)
A passion or excitement for the supply chain (17 percent)
"Eighty-one percent strongly agreed that supply chain management is a good career choice," CSCMP reports. And no one surveyed disagreed.
In The Greatest Time to be a Supply Chain Pro Ever?, Supply Chain Digest's Dan Gilmore says supply chain has been a solid career choice since the late-80s, and that over the last three decades the field has transformed into a "new, highly-important business function."
"In this stable economic environment, times have simply never been better for supply chain professionals of all levels, from executive to college grad," Gilmore writes. Gilmore cites multiple reports indicating a demand for supply chain talent that far exceeds the supply. This is great news for those in the discipline already. "I have spoken with a number of large companies who said in effect if we don't want to develop talent, we want to hire it."
Starting the Talent Search
Many companies need guidance filling their logistics ranks.Supply Chain Dive's Jennifer McKevitt advises companies to work harder to connect with Millennials. This connection must be followed by support for those workers' job growth once onboard.
"And, since the number of available [supply chain] jobs is predicted to hit 3.5 million by 2020, employers should start coaching future employees now," McKevitt writes in More than 80% of young supply chain professionals think it is a good career. "This also means that an expanded view of talent must take place, particularly when it comes to diversity within the workplace."
The good news is roughly 81% of Millennials working in supply chain call it a good career choice, McKevitt says. The majority of these (69%) would also recommend it to friends and acquaintances. "This tells us that those companies that have successfully brought Millennials into the manufacturing fold have a career motivated, mostly satisfied staff."
Check out our webinar: Supply Chain & Logistics: A Field For Trailblazers.