September 10th, 2013
2014 Salary Guide: Connecting specialties with salaries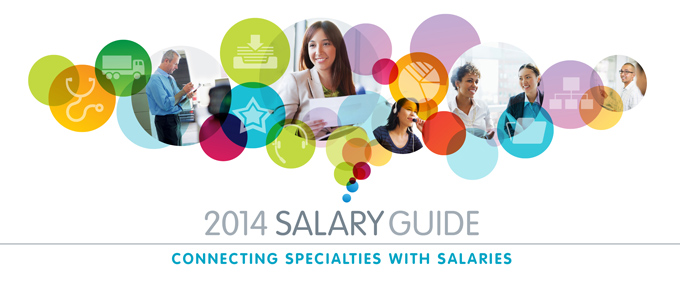 What makes someone a specialist? Building your niche in an office or administrative job begins with extensive training, proven hands-on experience, a sought-after set of skills and an understanding of what it takes to be successful.
That's what makes someone a specialist. It's also what makes specialists so valuable.
But just how valuable are they? Our 2014 Salary Guide can help you find out by putting a price on professional talent.
[Request your free copy today]
Comprehensive data For Office and Administrative jobs
The 2014 Ajilon Professional Staffing Salary Guide has been designed to make you a specialist when it comes to salaries and empower you to attract and retain the specific professionals you need.
Delve deep into your industry. The guide contains salary insight for thousands of specialists within these professional sectors:
Administrative
Call Center
Customer Service
Marketing
Human Resources
Non-Clinical Healthcare
Supply Chain & Logistics
What makes our salary data so powerful
We go beyond national salary averages: For each one of the positions listed in our guide, we provide nine specific numbers – base salary (low, high and average), total cash compensation (low, high and average), and average base salary by company size (small, medium and large).
We tailor salary results   for specific locations: Specialists are worth more in some areas of the country than others. With variance calculators for 70 major markets, you can make sure you don't overpay – or underpay – for specialty talent in your offices, whether they be across a city or across the country.
We provide detailed office & administrative job descriptions: Not sure what skills to look for in your next hire? Hoping to fill a position but not sure how to fill out the job listing? Then check out the high-level job descriptions for all of the professional positions we place.
The 2014 Salary Guide is available right now. Request your free copy today!