March 25th, 2014
Upgrade Your Talent and Lower Your Turnover
A poor fit – between your candidates' skills and personalities and your company's job descriptions and culture – can lead to widespread turnover. We can help ensure you are hiring the right people for your team and your culture with our new infographic.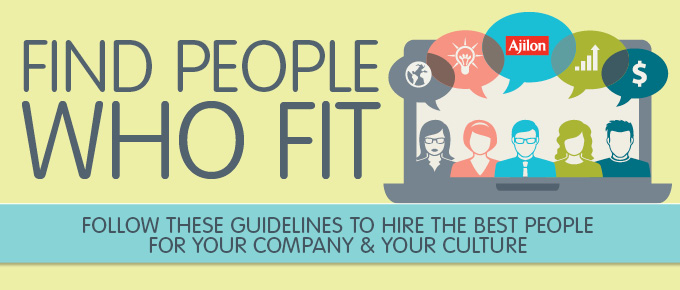 Your guide to hiring the right candidate.
The process of hiring the right people starts with targeting essential skills. While all companies have different operating environments, goals, systems and technology in place, there are certain universal traits. Being proactive, an ability to influence, and effective problem-solving prove valuable in nearly every setting and company.
Hiring for culture fit.
When it comes to boosting retention and productivity in your office, hiring the right personalities is just as vital as hiring the right skills. Thus, before starting your search, determine which personality attributes are likely to excel in your organization.
For example, some companies may prefer candidates who work best in a team, while others prefer independent workers. Some additional things to consider include whether your company is fast-paced or relaxed; whether communication is written or verbal; if you have a collaborative team environment or a competitive one.
By targeting candidates with personalities that match your culture you will greatly increase your chances of hiring the right people.
How to interview with ingenuity
In order to really uncover a potential candidate fit, you must ensure you are asking the right questions during an interview. Instead of asking questions like, "How would you?" ask questions that being with "How have you?" Be sure to solicit strong and detailed responses, and ask for relevant references. To keep you and your interviews on track, consider creating a scorecard before the interview. The scorecard should list the outcomes that the person you hire must be able to accomplish and a set of skills that they must display.
All of these tips will help ensure you are hiring the right people, upgrading your talent while lowering your turnover in the process.
For more tips you can use to add top talent and hold onto them for the long-term, download your free copy of our white paper, "Recruiting, Retaining & Inspiring A Multigenerational Workforce."


Get Free Updates
Sign up for updates about our newest content and workforce insights!