October 31st, 2013
Patient Protection and Affordable Care Act
Get the facts about the Patient Protection and Affordable Care Act with our newest infographic!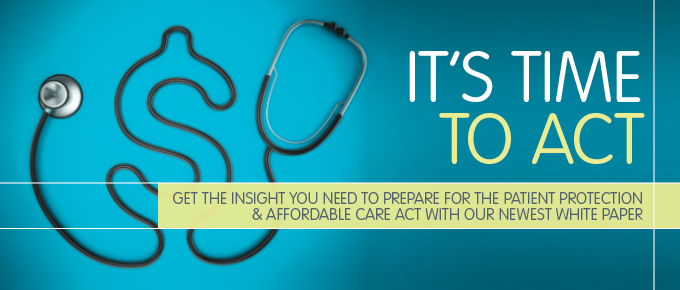 The Patient Protection and Affordable Care Act was originally signed into law on March 23, 2010. Three years, one Supreme Court Decision, a presidential election and countless debates later, the act and its implications are still the cause of significant confusion and apprehension for business leaders across the country.
At Ajilon Professional Staffing, we want to clear things up and give you confidence in your approach to healthcare reform. In our new infographic, we shine a light on the most important aspects of the law, including:
The key dates you need to remember, including when "employer shared responsibility payments" go into effect
Whether or not your company is subject to PPACA guidelines and penalties
The real-dollar amounts your company can face by not providing insurance coverage or by providing inadequate coverage
A breakdown of what your coverage offerings actually need to cover to avoid penalties and remain compliant
The Patient Protection and Affordable Care Act is more than 900 pages long. Our infographic can quickly get you caught up to speed on the act's most critical aspects and deadlines. Check it out now.

Embed our infographic on your site using the embed code below!