June 9th, 2016
HR and the Internet of Things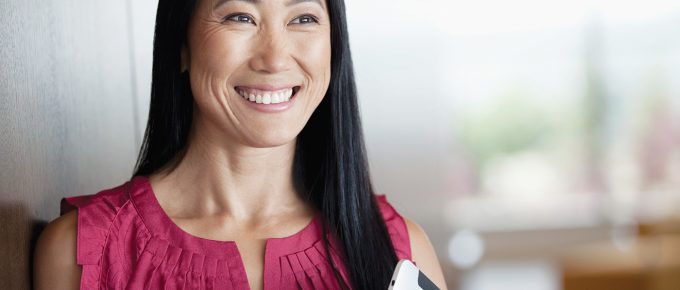 It's starting to feel like the future – step reading fitness trackers like the FitBit, smart timepieces like the Apple Watch, far-field voice recognition devices like the Amazon Echo, and the overall omnipresence of technology in general. There really is a digital foothold on almost everything that we do. And almost everything we do will be streaming data. Some data will provide important information about how to run our businesses. The workplace is seeing an overwhelming digital presence with this "Internet of Things," and the role of the Human Resource professional is evolving.
The Internet of Things
According to Techopedia, the Internet of Things (IoT) is defined as a computing concept that describes everyday physical objects that are connected to the Internet and are able to represent themselves digitally to other devices – those objects are now connected in a way that contributes to a database of data. Moreover, by 2020 it has been predicted that 50.1 billion things will be connected to the Internet with 40.9 billion of those being mobile devices. 
Big data explained
All the information acquired by the Internet of Things is big data. Big data, and the process of collecting this data from traditional and digital sources, also represent a source for ongoing discovery and analysis, according to Forbes. Some people consider big data to be just the information gathered from the Internet of Things, but it should also include traditional data derived from product transaction information, financial records and interaction channels, such as the call centers, customer service, administrative communications and points-of-sale.
What the Internet of Things means for HR 
HR pros as data managers
HR's job responsibilities will shift to include the management of the data associated with people. The way we work and the things we do look differently when viewed through the lens of big data. Data-driven HR services will transform the way we hire someone – from onboarding to retirement, the entire dataset available will be taken into account. HR will have to play a stronger strategic role with all this data and will truly revolutionize the way we work.
#HR and the #InternetofThings via @ajilon: http://ajilon.co/1X929IF

Click to tweet
Increase in transparency
With the increase in big data due to the IoT, there is the potential for employees to see their own performance metrics and be shown any areas for improvement in black and white. It will be HR who will guide employees as they navigate their emerging discoveries about their productivity and contribution to the company. HR will be asked to handle the human impact of the IoT. 
The importance of humanity in Human Resources
Perhaps the biggest challenge for employers will be staying attuned to the human element in Human Resources. It might be all too easy to let the IoT and its corresponding data rule. But all this Big Data should be assessed not only by systems and applications, but by people. This digital transformation requires total organizational commitment and reliable HR professionals to help humanize the numbers behind the Internet of Things.
To see how the Internet of Things relates to Supply Chain and Logistics, check out our white paper.
Get Free Updates
Sign up for updates about our newest content and workforce insights!