October 11th, 2017
Employment Background Checks & the Human Element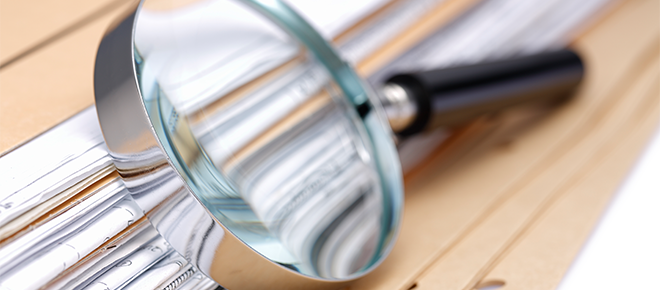 Background checks are a valuable part of the recruitment process. They allow employers to receive objective information about a candidate's background before making a final hiring decision. Regardless of industry, a comprehensive background check can help employers minimize risk and comply with specific laws and regulations.
The Human Element
Employers have a duty to protect their business interests, staff and clients, but background checks should not be used, or rather, abused, as a means of discrimination. It's a stark reality that those with prior arrests or convictions struggle to find employment. Approximately 70 million people in the US have a prior arrest or conviction on their record. Consequently, a significant number of people are at risk of being denied employment opportunities because of these records.
All Things Considered: Context Matters
The Equal Employment Opportunity Commission (EEOC) recommends that employers take into account the nature of the crime, the age of the crime and whether the crime will have an impact on the job at hand. Municipalities and states around the country are starting to recognize this reality, as evidenced by the number of ban-the-box laws and statutes that require individualized assessments. This means that employers are removing any questions about conviction history that may disqualify a candidate from their applications.
BLOG | Background checks & the human element: http://ajilon.co/2wNijxH via @ajilon

Click to tweet
Instead, employers are humanizing the process, and they are providing fair employment chances for qualified candidates. This involves looking at the objective data compiled from the background check while balancing it with transparency, personalization and respectfulness.
Transparency is Key
A transparent and personalized process means the candidate is aware of the steps along the way; he or she fully understands what information is being shared with the potential employer. Potential candidates have full access to the background check results. They have the opportunity to respond to any errors and provide context around criminal records, gaps in employment, poor credit reports and other information that the employer could consider a "deal breaker." Employers are advised to ignore irrelevant information. Some background check reports may contain dated information or report on areas that have no impact on your business operations.
A Fair Process
A process that treats candidates fairly is one in which the employer respect the candidates' privacy. There's no reason to pry for unnecessary information simply because you can get it. Consider if there's a legitimate business reason for you to have specific information, and conduct background checks that limit results from these key areas. Recognize that background checks often leave people feeling vulnerable, and do your part to help ease their concerns.
A prior conviction should not necessarily prevent one can't from finding gainful employment. Job applicants should feel confident that employers will consider their qualifications before taking into account any prior convictions. Taking steps to humanize your background check process will ensure that you're getting the best talent and providing a meaningful second chance to someone who deserves it. "Temper justice with mercy," as it were.
Still feeling overwhelmed by the responsibility? As part of Ajilon's service offerings, we can help your organization handle background checks responsibly.
To see what else we bring to the table, check out our website.